Our Products - Clubforce Connect App
Connect App
Clubforce Connect makes it easy to stay on top of what's going on in your club. Set up groups to manage training, matches and events, find out who's coming and chat safely and securely.
Request a demo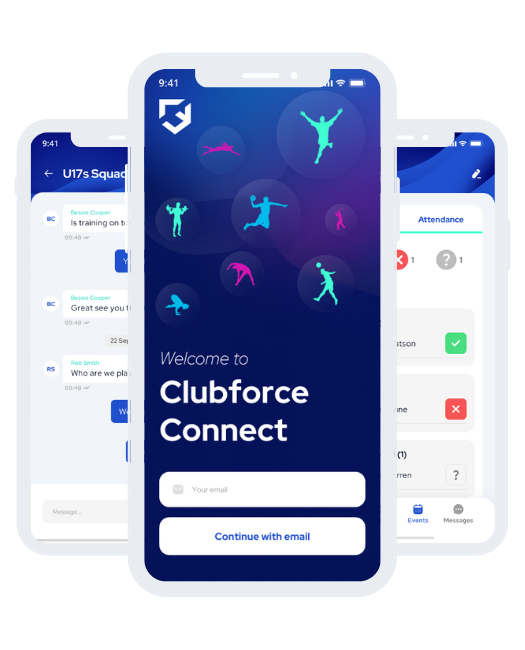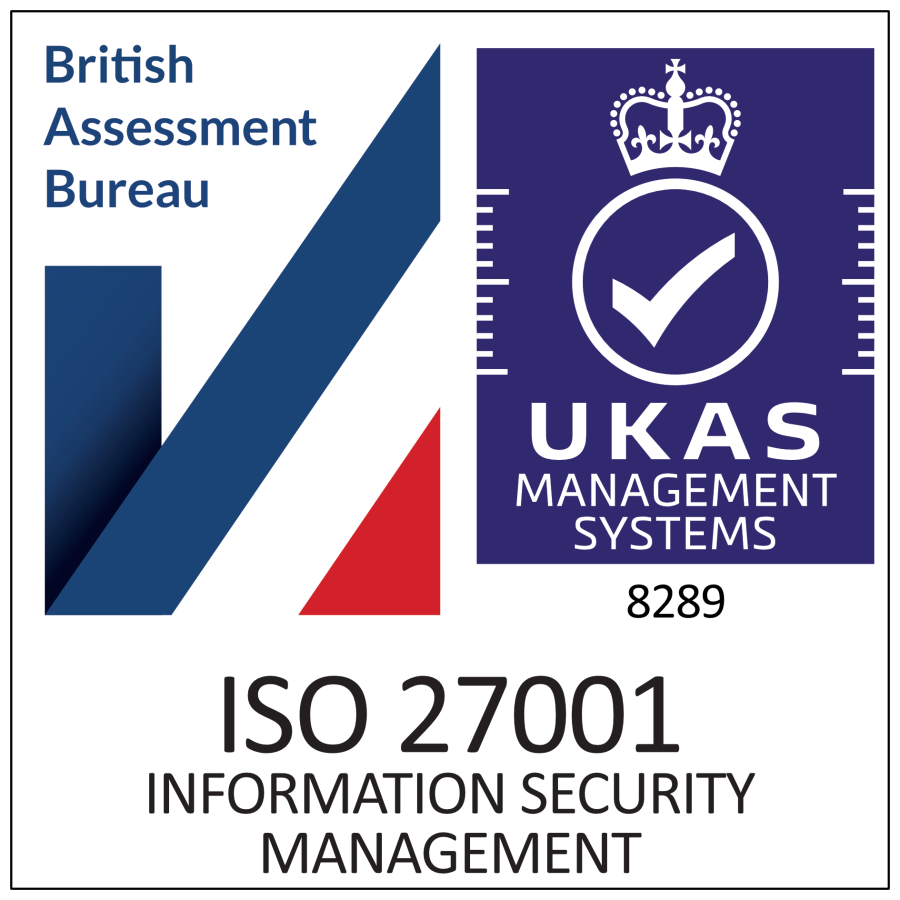 Information security certified
Clubforce is a certified ISO/IEC27001 holder complying with international information security standards in order to provide our customers the peace of mind that they are using a certified provider that protects their information.
Stay Connected
Manage your members wherever you are
Never drop the ball and stay on top of day-to-day club activities.
Easily create groups within your club for teams, squads or other groups with a direct link to your membership database.
Create events for your group, so your members can easily access all the information they need and respond to invites in one place
Share information and links amongst your group with two-way group messaging compliant with data privacy and safeguarding.
Group managers and coaches can keep track of who's available for events and update with actual attendance after the event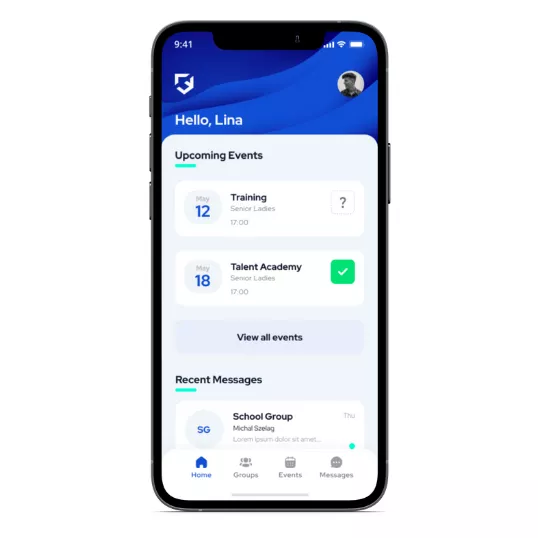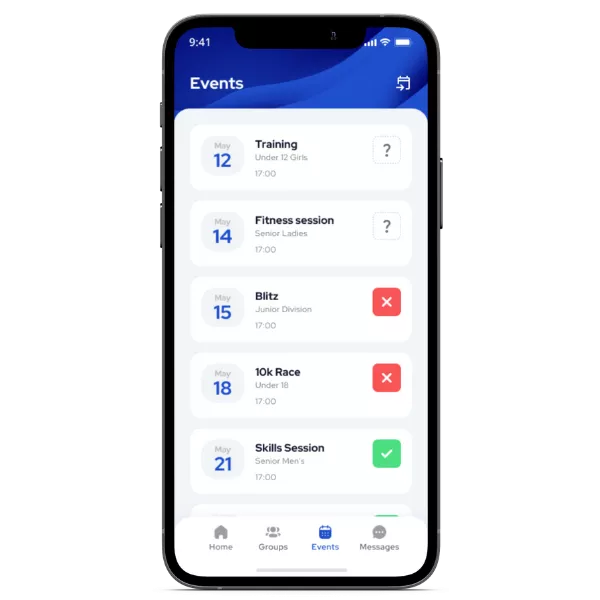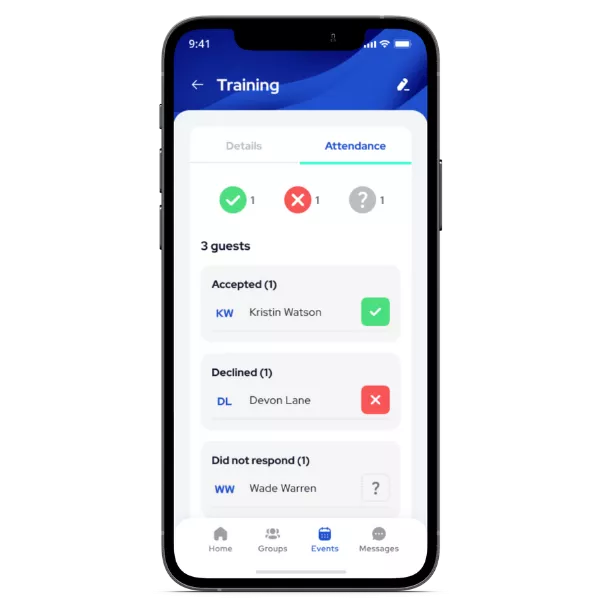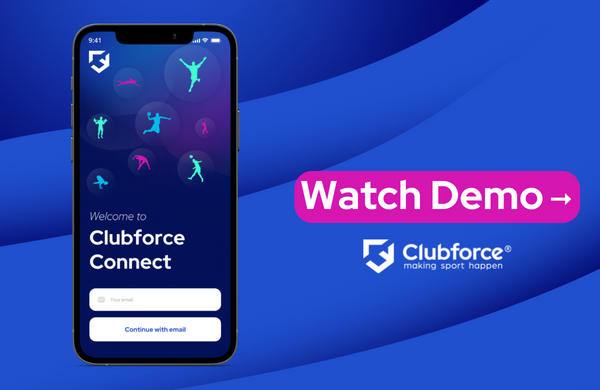 Watch Connect Demo
ISO27001 is an international standard for information security (data security). It demonstrates a company has appropriate management processes and structures in place to protect the data it holds. It's really important because as a club, your data is your responsibility so you want to ensure that any supplier you use to manage your data is going to take that responsibility seriously
The new app has been redesigned so that it has a clean and more intuitive interface. The new Connect App will cover day-to-day functionalities dealing with club members and players like setting up events, communications and attendance tracking.
A mobile app is best used for tasks that are carried out on a regular (daily/weekly) basis – we wanted to keep the user interface as simple as possible so didn't want to clutter it with features that are only used on an annual basis. The Connect platform provides a mobile-friendly page to sign up for your membership and it is easy to share a link to this into your group's chat room so members can jump straight to it from the app.
With our new Club Website product, you can create a club website with no technical skills required at all where you can post news stories and share to your social media. This product can be accessed from your mobile phone and news stories uploaded directly to the website.
At this stage, you aren't able to share these directly to social media as we are exploring ways to do this in a way which won't negatively impact on your social content's rankings in the channel's algorithms. (Posting multiple links, particularly on Facebook, can limit how much your content is displayed to users).
Yes, when activated, you'll be able to select group members from a list of your club members.
The Classic version of our app will still be available for those who wish to access the features within it. However, no further developments will be made on the Classic Clubforce app.
Clubs and members may use both apps.