At the start of 2020, we began the roll-out of a new product roadmap that will see the entire Clubforce platform upgraded over the course of 18 months. Already this year we have deployed new payment functionality using the Stripe payments platform and introduced COVID19 questionnaire and attendance tracking to the Clubforce app which is the number one club management app in both the Google Play and Apple App Stores in Ireland.
Following continuous feedback and consultation with clubs using the platform over the last 18 months, we decided now was the right time to consolidate the depth of functionality and to review and improve the user experience, bringing it into line with the high standards set by the customer service and systems Clubforce provides to clubs. Over the years we have responded rapidly to market demand to develop new functionality to meet the needs of club volunteers, leagues and NGBs. Now that we have the functionality (and support team) to cater for virtually every club volunteering role, our focus will be on enhancing the user experience for those volunteers using the system and making it even easier for club members to interact with the club.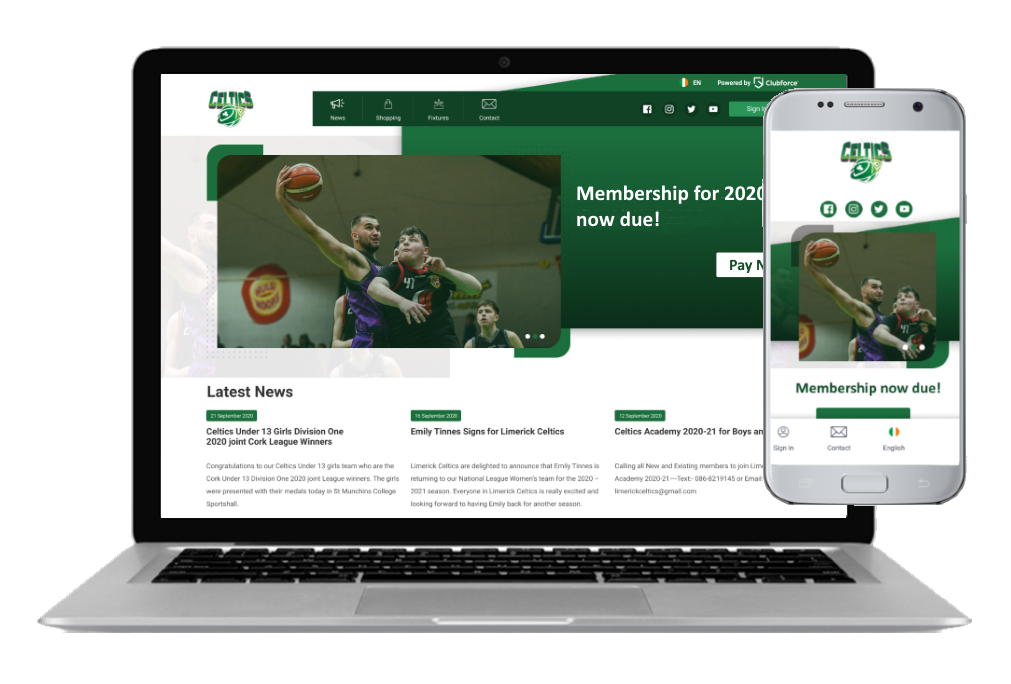 The core functionality on the Clubforce system saves club volunteers countless hours in managing club membership, fundraising and managing club lotto, selling tickets and for coaches in communicating with club members as well as reporting on club growth and financial performance.
Beyond the core the club volunteer can also:
Transfer data seamlessly between Clubforce and your NGB system (GAA/FAI)
Receive documents securely from club members using the Document Wallet
Issue refunds to members
Issue and track invoices (e.g. for sponsors, facilities rental)
Send SMS messages
Publish news via email and app notification
Publish updates direct to social media
Scan barcoded tickets at events
Attendance tracking in the app
See member payment status in real-time on your mobile phone
These are just some of the features added along the way! You might not always use this functionality – but it's there when you need it and these types of features have been added to the system down through the years in response to user demand. Can your system do all of the above or is it just a pretty-looking website that accepts payments and sends out alerts?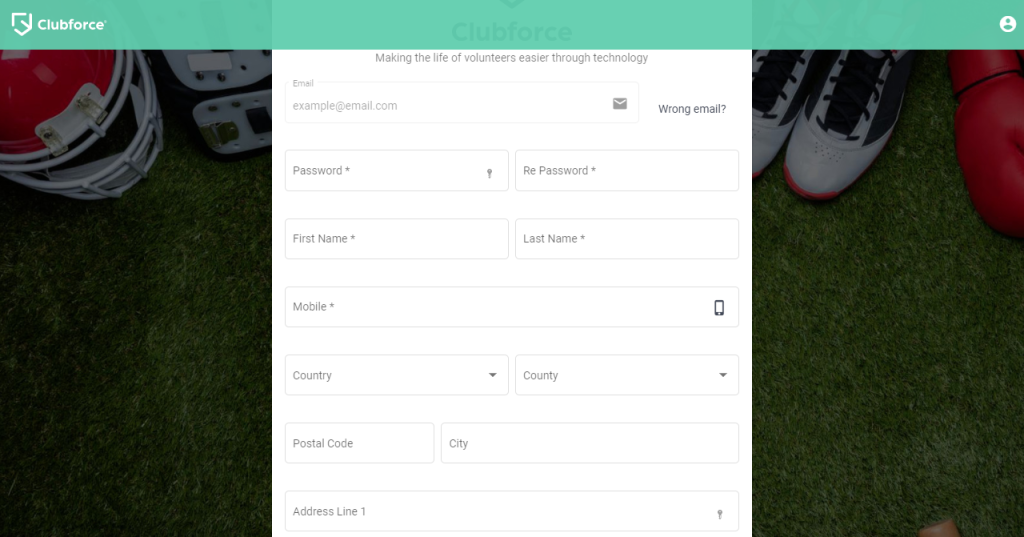 What to expect and when? 
The new-look Clubforce will add greater adaptability to the system and makes use of a material design framework with the first front-end phase to be delivered in early November, followed by changes to the Club Admin panel. The front-end changes include a revised member account, a streamlined checkout process and new website and user interface updates to make the user experience easier.
Member Account
The new design will make it easier for club members to see all of their club related data (for all of their clubs) in one place – all of their transaction history relating to memberships, tickets, fundraising purchased over the years as well as current contact information and communication preferences displayed in a revised user interface. Members can already upload and share documents with the clubs they are members of and this functionality will also be simplified in the new member account.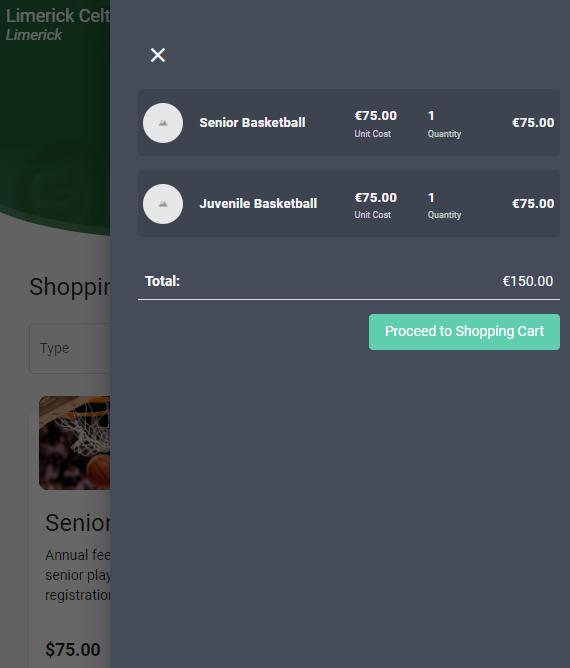 Club website functionality
Some clubs use websites, some don't. Whether your club uses a website or not – we will make it easy for you to run your club efficiently from one interface and the option to have a brand new Clubforce template website is on offer to all clubs. The new club website functionality will be responsive to all devices and available from December 2020 and will be integrated with your Clubforce data and social media accounts, further reducing the workload on your club administrators.
This sleek new release will also include a new shopping cart with the flexibility add and remove any combination of products (membership packages, lottery payslips, event tickets, club gear, donations) with the ability to pay upfront or in instalments – making it easier for your club members to checkout in a single transaction.
Club admin panel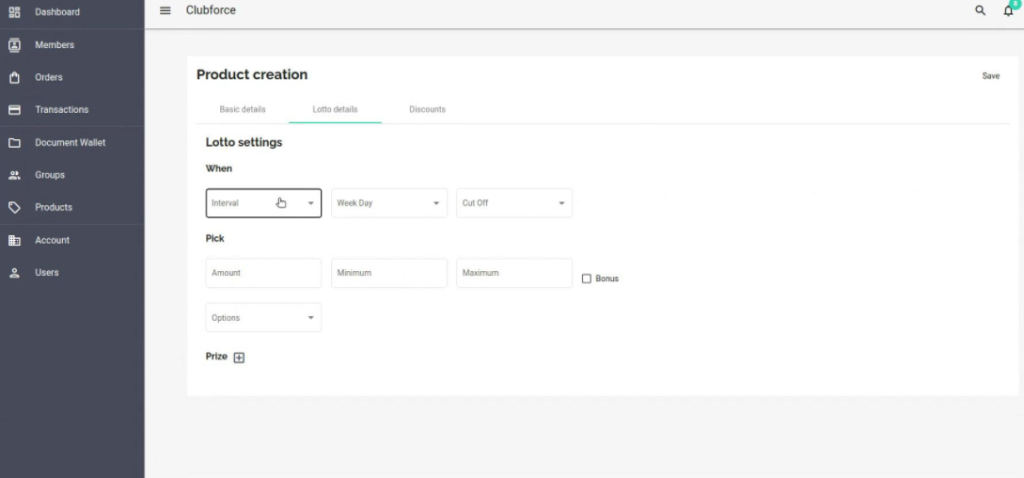 This project also involves redesign of the Clubforce club admin panel which will make life easier for club volunteers. The new responsive design will make it easy for clubs to make updates on the go via mobile device with the first phase to be released early in 2021.
When complete this improved admin panel will provide clubs with the option of more self-service when it comes to configuring membership types, events, lotto and more and access to the different modules of the back-end will be permissions-based so volunteers only see parts of the system that are specific to their role within the club.
The redesigned admin panel will also feature new reporting dashboards which will make it easier for club officers to interpret the rich historical data contained in their Clubforce accounts.
Greater flexibility
These project is a significant investment in the Clubforce system and will result in greater flexibility and control for club volunteers looking to add new types of fundraisers on Clubforce.
Faster delivery
Behind the scenes, our developers are working hard to make it faster to add and update Clubforce profiles while ensuring that the workload on the club volunteer is kept to a minimum.
Better service
These efficiencies will make life easier for our staff too – which means they can focus more of their time on ensuring clubs maximise the system to the full to grow revenue, simplify administration and make volunteering and participating as members in a club a fluid, seamless experience.
If you want your club to get value for money and experience the best system on the market for sports clubs, fill in the form below and we will call you to arrange a demo!