See how online fundraising is modernising the way St. Johnstone's online community operates.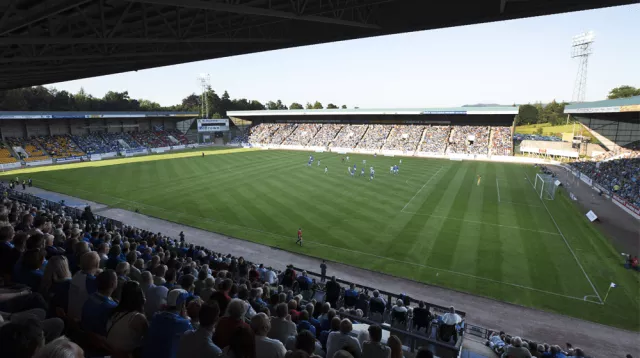 Club Name:
St. Johnstone Football Club
Type of Sport:
Soccer
Location:
Perth, Scotland
About St. Johnstone FC
St. Johnstone Football Club is a professional football club based in the city of Perth in Scotland. It was established in 1884 and is now one of Scotland's top football clubs.
In 2014 they were crowned winners of the Scottish Cup after defeating Dundee United 2-0 in the final at Celtic Park, the first time in history they had lifted a major national trophy.
The 2020/21 season proved to be the greatest in the club's history as they lifted the League Cup for the first time ever. They then went on to win the Scottish Cup again in May 2021, completing an unprecedented Cup Double.
Why St. Johnstone choose Clubforce
St. Johnstone joined Clubforce over a year ago and earlier this month we got the opportunity to catch up with their Lottery Administrator, Paul Smith. Paul told us they had a requirement to take their existing lottery online. The lottery, like the club, was well established offline but they were very aware they needed to find a more modern way that also allowed them to reach supporters further afield. What really pushed them forward to an online lottery was the Covid pandemic.
Paul told us that once they started to look for online options, Clubforce were top of the list. The club were hugely aware that Clubforce were a well-established company with a product that has been well-tried and tested, which made it very easy for them to make the decision. It meant neither St. Johnstone or Clubforce were starting from scratch. Paul told us the people he spoke to at Clubforce "got it from the word go and it's integrated perfectly with their existing offline operation."
St. Johnstone's existing offline lotto is still a huge driver for sales and they needed a system that would facilitate their offline lotto needs as well as online. Once informed that they could run both simultaneously, it was clear to Paul that Clubforce was the best option moving forward.
"The Clubforce online system has married together so easily, it's been great", said Paul Smith
Boosting sales with Clubforce
Before joining Clubforce, St. Johnstone needed to boost sales quickly. Like many clubs and businesses, their offline lottery sales had never quite recovered from the pandemic. The club has a strong offline presence with their lotto which is mostly paper tickets but they knew they needed to create an online process to complement this.
In the first couple of months, St. Johnstone saw a huge uptake of brand-new online lottery players. They went from 0 to 400 play-slips in three months, with 92% of these play-slips on auto-renewal. This means that members are automatically entered into each weekly draw so they never miss a chance to win the jackpot. This also provides the club with a consistent flow of revenue every week and reduces administration hours for the club.
Paul has also spoken to the supporters and the feedback about Clubforce has been positive, "it's very straightforward and they like the auto-renewal option". Paul also paid credit to the layout of the system stating "It's so simple, it's very difficult to make an error when playing".
The Results
Since coming on board with Clubforce, St. Johnstone have added hundreds of additional brand-new lotto players from all over the world. Within these additional players, 92% of those online lottery tickets are renewing automatically each week, helping the club maximise their return from the lottery. This has given the club the push they needed to understand how online fundraising can provide the club with an automated, steady stream of fundraising revenue going forward.
Paul had no qualms about recommending Clubforce to other others,
"I'd absolutely recommend Clubforce, everything we've asked of Clubforce has been met and more, it's been excellent".
Clubforce has transformed the way sports clubs are managed and provides an all-in-one technology used by teams and associations worldwide to connect members, reduce administration, and drive fundraising forward.
If you want the same results as St. Johnstone FC, request a demo today!