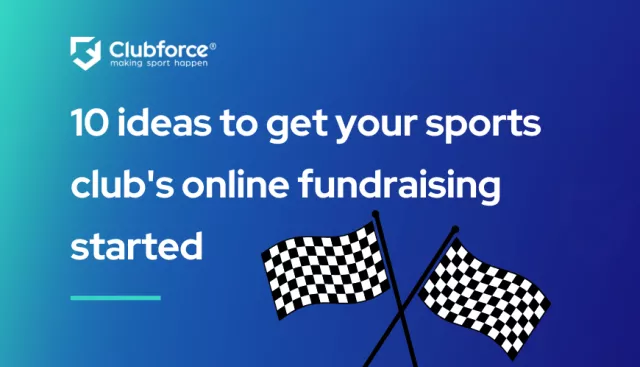 With high inflation looming over us all, fundraising is going to be super important for sports clubs in 2023. Going online can be a great way to broaden the reach of your fundraising. Whether you're new to online fundraising or a seasoned pro, it's great to increase your membership.
Here are ten different ideas, all of which can be run on the Clubforce platform, to get your creative fundraising mind going:
1. Buy a brick
This is a fantastic fundraiser particularly when you are looking to develop new facilities. Sell the opportunity to have your name or a family member's name displayed in the new clubhouse for perpetuity. Nemo Rangers used buy a brick as part of their centenary celebrations.
2. Bingo
"Pick and Mix – it's 26!", "Staying Alive – 85" – how's your bingo rhyming slang? Bingo can be a really fun way to get people together or online for a classic fundraiser. The Ballon Community Bingo has been selling their bingo books through Clubforce to raise funds for their local community centre.

3. Last man standing
Last Man Standing is a simple fundraiser that can be applied to a host of different sports like football or golf. The broad principle is that each week players choose a team or player within a competition, if your team wins their match then you're in, if they lose you're out. The game lasts until only one player remains! Here's an example from Glen GAC in Northern Ireland.
4. Raffle
Rather than offering cash prizes, you can source prizes from around your community and sell tickets to a draw to win them. Prizes could range from a free makeover at your local beauticians to dinner for two at a local restaurant. The more exciting the prize, the more you're likely to raise! There's been some fantastic prizes over the years on the Clubforce platform including this opportunity to win a wedding from Stabannon Parnells!
5. Dinner dances, awards nights and more...
While not strictly online, events are a fantastic way to raise funds for your club and selling your tickets online is great way to maximise your return on events. Events could be simple events like this dinner and awards night from Rathvilly GAA Club or you could get really creative like this LipSync Battle from Carnmore Hurling Club!

6. 50/50 draw
In a 50/50 draw, tickets are sold and the money raised is divided 50/50 between the prize fund and club. It's a really simple fundraiser – here's an example from Killester Basketball Club.
7. Lottery
By far the biggest fundraiser we see at Clubforce is a club lottery. By bringing your club's lottery online or launching a new lottery you can generate a regular cash income. Clubforce's market-leading online lottery platform also allows players to auto-renew their tickets helping grow your fundraising revenue. You can broadcast your lottery draw live on Facebook to extend the reach but don't forget to make sure the balls are secured!

8. Find the Joker
At the start of this game, a full set of cards (including one joker) are placed in envelopes labelled 1-53 and put on display. Supporters purchase a ticket for the weekly draw and choose an envelope number. Each week, a ticket is drawn and the corresponding envelope is opened to see if it contains the joker. If the joker is found then the winning player takes the jackpot prize, otherwise, a smaller weekly prize can be awarded. As the envelopes are opened, the revealed cards should be displayed, gradually narrowing down the competition! Here's a fun example of the draw from Square United.
9. Split the bucket
Split the Bucket is a really simple concept where tickets are sold for a particular price and then each month a lucky winner is drawn who gets to split that month's proceeds with the club. Here are some examples from Dunhill GAA Club and Abbeyfeale United FC.
10. Special draws
At certain times of the year or connected to important events for your club, you might want to consider running a one-off draw for a cash prize or multiple prizes (or this could be combined with a raffle). Every year many Clubforce clubs run a Christmas Draw but it could be a special 25 year anniversary of the club draw or similar. Here's a draw from East End United to celebrate their 50th birthday!
All the ideas above can be run on the Clubforce platform, allowing you to collect payments from both your members and non-members. If you'd like to find out more speak to your Account Manager or request a demo today.
Please note: some of the draws above may require licences from relevant authorities, to find out more read the section on fundraising regulations in our Definitive Guide to Sports Club Fundraising.