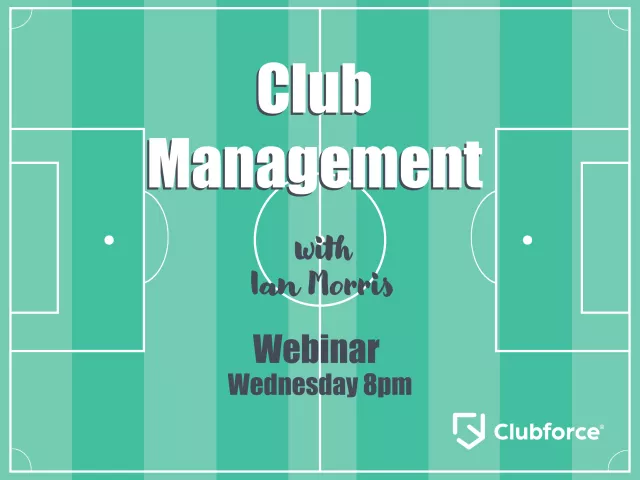 Clubforce hosts weekly webinars aimed at making the life of club volunteers easier with regular sessions covering club membership management, fundraising and club lotto, communications and other topics. Now we are introducing a new session type into the mix to help coaches and club managers to improve how their clubs and teams are run.
The Club Management webinar series will be hosted by Shelbourne FC manager Ian Morris and will focus on various aspects of running a successful football club and is open to coaches and volunteers from any football club at any level to attend. (Other sports are also welcome and much of the content will benefit other team sports). Some of the topics to expect at these sessions:
Continuing Professional Development for Coaches
Club Structure
Communicating with parents
This session will be held fortnightly on a Wednesday night at 8pm (starting 7th October) and the recording can be accessed on the Clubforce website at any stage afterwards. This first session is open to coaches, coaching co-ordinators and other volunteers involved in training football teams and will cover planning training sessions including:
– The aim / theme of the training session
– Session set-up and layout
– How to best use limited resources of space and time with the numbers involved
– Health and safety
– Questions from attendees
This is your opportunity to put your club management and coaching questions to an experienced professional football coach!
To register for the next webinar with Ian, follow this link.