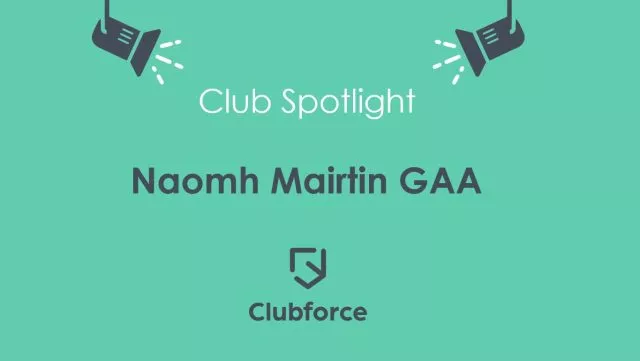 Every month in 2019, Clubforce will feature one of the clubs using our system to manage club membership, raise funds and communicate with members. The idea behind the Club Spotlight is to shine a light on the efforts of club volunteers, to draw attention to well-run amateur sports clubs and to share ideas and best practices with other clubs around the country who are looking for ideas on how to run their clubs more efficiently. This month for Club Spotlight we have Naomh Mairtin GAA club based in County Louth.
Club of the Month: Naomh Mairtin GAA
About the Club
Naomh Mairtin GAA was founded in 1957. The club reached its first ever senior county final in 2018 eventually losing out to Newtown Blues. The club has qualified for their second successive county final this year which takes place on the 13th of October and will also be represented in the minor final which will be staged before the senior clash. The club is in magnificent form on all levels as they have also qualified for two junior mens finals in 2019.
The Louth based club have a continuously active presence online updating their members with the latest news, match fixtures and results, lotto promotion, club shop promotion and all the latest club fundraising events.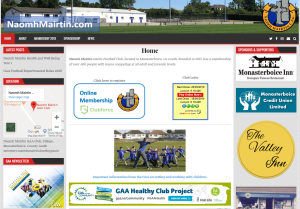 Naomh Mairtin GAA club place a big emphasise on their Club Website for updating all of their club members. The website has a direct link to their Facebook Page and their Club Shop. The club has clearly got a big following from their local community as the club has numerous club sponsors which is also outlined on their club website.
Naomh Mairtin GAA have close to 500 members with 1300 Facebook followers and 940 Twitter followers.
Moving Online with Clubforce
Naomh Mairtin have been using the Clubforce system for the past two years for Membership, online lotto and also ticketed events.
I spoke with club member Neil Cooney who is heavily involved with the day to day running of the club
" Overall we are happy with Clubforce, we have only be onboard with the system two years but we have made 15% increase in terms of membership revenue, and our online lotto is definitely well ahead In money raised in comparison to this time last year."
Neil Cooney is a passionate club man who is always looking at ways to improve his club's overall performance.
Neil added "We decided to make some changes recently to help lotto sales and also communications within the club".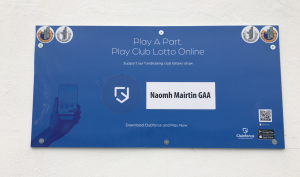 Clubforce online lotto marketing pack
Naomh Mairtin are always keen to promote their club lotto and recently purchased a Clubforce marketing pack
" I felt that the marketing pack was a good idea, the posters and billboard seem to visually stand out, so we hope members will take notice, and see an increase in sales. €100 is a lot of money for what you get in the pack so it's worth it in my eyes".
"We decided to display the billboard on the side of our clubhouse, so it can be easily seen and I got our own club crest stickers printed too".
Neil added that their offline lotto sales is strong but felt their online lotto could be presented to a wider audience outside the parish
" Our offline lotto has always been strong, at the moment we have about 40 regular online lotto players, our goal is to reach out to more online players who are maybe located outside the parish."
"We have decided to slightly change the lotto structure to add more value for the next two months, an annual ticket can now be purchased for €90 and for a 26-week ticket can be purchased for €46".
"We have started to try sponsored prizes for our lotto as well, recently we did a club jacket competition targeting overseas players which got a positive reaction".
Communications
Clubforce App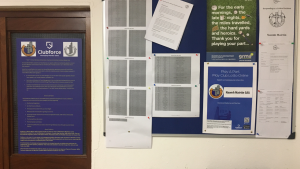 Neil also went on to add some of the changes they have made in regards to their communications
" we are very keen to push the Clubforce App, I think there are a wide range of positive aspects to encouraging members to use and download the app, we are trying to educate members on why we want them to use the app. We have done some customized posters to promote the app.
Letting our members know that the app is not just for membership is a big thing, the communication aspect is what were aiming to build on."
"We used the system last year for a ticketed event which was to support the Gary Kelly Cancer support centre, it is definitely worth setting up a ticketed event as the cost is very minimal and it allows members to purchase a ticket quickly without any hassle, its something we aim to use more for future events."
The ticketing module on Clubforce continues to grow in popularity amongst clubs, this feature is easy to setup and helps to minimize the workload volunteering members.
Everyone at Clubforce wishes Naomh Mairtin continued success and encourages other clubs to take a leaf out of their book when it comes to organisation of their club administration and fundraising efforts.
If you would like to learn more about how Clubforce can help your club – get in touch!