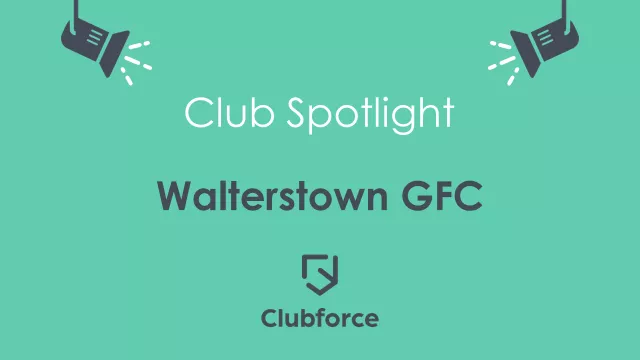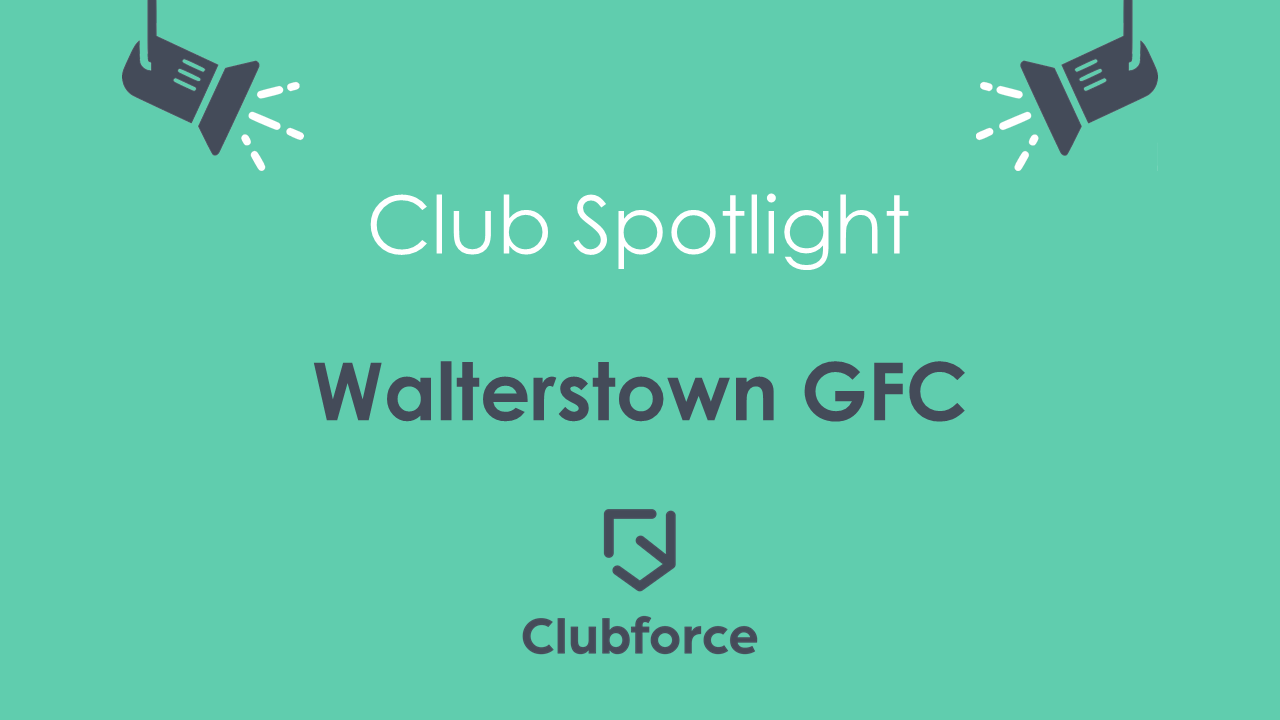 Every month in 2019, Clubforce will feature one of the clubs using our system to manage club membership, raise funds and communicate with members. The idea behind the Club Spotlight is to shine a light on the efforts of club volunteers, to draw attention to well-run amateur sports clubs and to share ideas and best practices with other clubs around the country who are looking for ideas on how to run their clubs more efficiently. The first club to be featured in Club Spotlight is Walterstown GFC in Co. Meath.
Club of the Month: Walterstown GFC
About the Club

Walterstown GFC is located in Navan and was founded in 1902. The club's most successful period on the football field came in the late 70's and early 80's when they claimed five county senior titles and two Leinster Championships. Today, the club offers football from Under 5 academy onto juvenile and right through to Senior in both Men's & Women's football.
The club is a hive of activity and keeps members up-to-date with their latest news, match fixtures and results and current fundraising activities through their website walterstowngfc.com and through an active presence on social media where they have close to 2,500 followers on Facebook and over 400 followers on Twitter.
The club website is frequently updated with the latest news for members to be aware of including GDPR and Health & Well-Being updates, a full calendar of fixtures and results and also hosts a range of facilities provided by the club including a pitch booking calendar, online membership and club lotto links, the option to buy club gear and also contains links to their social media channels.
Moving Online With Clubforce
Walterstown has used Clubforce to register members since 2018 and also uses the Clubforce platform to sell lotto tickets online, run camps and sell tickets for a recurring local youth disco.
"That's how it all started," says Club Registrar & PRO Brian Farrell, "the disco was the first thing we did on MyClubFinances.com (now Clubforce). Lately there is such a demand for the tickets, they are being purchased online via the Clubforce mobile app before I get a chance to post their availability on our Website and on the Facebook or Twitter accounts."
From that initial effort to move online, Brian says there have been huge benefits for the club as a result of moving their administration effort to Clubforce.
"We went online last year with memberships and had a huge uptake – 93% of members registered online in year 1. We also grew our membership by 17% in 2018 which is not to be sniffed at. "
"So far this year (2019) we have close to 200 members registered and we haven't had to do any chasing, the members have been notified via the ARM (Automated Reminder Mail) and have registered themselves."
The Clubforce reporting module also gave the club a fresh perspective on how the underage membership base was developing, prompting the club to take the positive step of recruiting a Games Promotion Officer to take charge of a new School's Programme on behalf of the club.
"On the membership application last year we asked "What school do you attend?" to all our underage members. We took reports from Clubforce and when presented to the Committee, it was one of the factors that persuaded us to take on a Games Promotion Officer. This in turn led us to run the Oscarz night, the proceeds of which will go to our School's Programme and to fund the salary of our Games Promotion Officer," Brian added.
Well-Run Club Fundraising
When it comes to fundraising, it's clear that Walterstown are a proactive club – the pitch booking facility, online club membership and lotto, club gear and ticket sales all provide distinct revenue channels for the club. They also continue to try a variety of tried & trusted ways of raising funds – from table quizzes. sports accumulators and supporting the Meath GAA County Board's Royal House Draw campaign to more innovative ideas like the upcoming Oscarz night which will be hosted at Knightsbrook in February of 2018.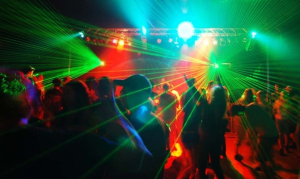 The most successful of these innovations has probably been the bi-monthly teenage disco (ages 12-14 years) which is now in it's seventh year and has been firmly established as social event for young teens as well as a reliable income stream for the club.
The underage disco has a dedicated Facebook page 'Walterstown Clubscene' with close to 1000 followers on Facebook. It has been running since 2012 and is a popular and well-organised social outlet for teenagers in the Navan area. The disco is regularly a 'sold-out' event – tickets for the fundraiser can only be purchased online using the Clubforce website or mobile (MCF) app and tickets sell out in a matter of days.
So is this successful club administration and fundraising effort a case of many hands making light work for the volunteers at the club?
"There are only a handful of people involved," laughs Brian. "The big thing is there's no paperwork, that's a huge saving in terms of workload. There used to be paper forms to input manually – whenever you got them! They could end up in the boot of a car and you might not see them for a couple of weeks."
"Collecting money is another part of it, there's no going to lodge money in the bank anymore either or having to cross check records – it's all done online. Overall the move online has been an outstanding success and we are look forward to the new app – the group communication aspect of it in particular will be a big benefit to us. Don't know why we didn't take the plunge years ago," Brian concluded.
The ticketing module on Clubforce continues to evolve to suit the needs of clubs like Walterstown. Clubforce have added the ability to use ticket barcodes and scanners to verify attendance records – all of which can be reported in the club's admin panel. Non-members can also register for tickets by using the 'Continue as a Guest' function when registering. All of these improvements are driven by feedback by clubs like Walterstown.
Everyone at Clubforce wishes Walterstown GFC continued success and encourages other clubs to take a leaf out of their book when it comes to organisation of their club administration and fundraising efforts.
If you would like to learn more about how Clubforce can help your club – get in touch!