Scottish League Two side Cowdenbeath FC were the first Scottish league football club to come onto the Clubforce system in 2019 as they looked to modernise their fundraising effort by moving the successful Blue Brazil lottery online.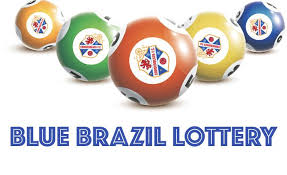 Like most sports clubs running lotteries, Cowdenbeath relied entirely on offline lottery ticket sales and a network of agents to sell their lottery tickets in local pubs, shops and workplaces but the longevity of that approach is difficult to sustain as people lead busier lives. Participants in the Blue Brazil lotto must select 6 numbers from 15, which has a high probability of the jackpot prize being won regularly – with options to buy multiple tickets at discounted rates.
This offline effort places a significant degree of administrative effort on the club and also relies on the same agents repeat-selling tickets week after week and Finance Director, David Allan recognised that this was going to be difficult to sustain.
"The Cowdenbeath weekly lottery has been running for many years now. Traditionally, it was sold by local agents and in local outlets (pubs and shops and workplaces) and involved subscribers paying £1 to choose 6 numbers between 1 and 15 on a sheet. Thus it involved a lot of manual work in terms of sheet production, sheet and money collection and sheet distribution. By 2019, it was proving difficult to maintain existing sales levels (some outlets for example closed down) and we decided to look at also introducing an option where subscribers could also participate in the same lottery on an online basis," David noted.
The club went in search of an online solution and found Clubforce – making it far easier for people to play anywhere, anytime and there has also been a significant increase in lottery ticket sales from supporters abroad:
"We teamed up with Clubforce last summer and with a bit of a marketing push this produced a fillip to the income generated. Of course many folks are now more attuned to doing such things online. What happened in essence was that some folks who previously purchased 'tickets' (filled in their numbers on sheets in the outlets) have switched to online for convenience. Thus there was a little fall off in those numbers but more than compensated by these people switching to online (also makes admin much easier) and new players. Overall, we have had a large boost in the number of players because instead of mainly local only purchasers more or less 'the world is your oyster now'. Lots of purchases come from supporters and well-wishers down south and further afield plus it is much easier for them to subscribe and renew," he added.
Cowdenbeath have successfully onboarded new lotto supporters and retaining lotto players has been simplified without having to resell tickets week after week as the automated reminders and Clubforce mobile app notifications take the work out of the hands of the club administrator:
"In addition, there is an auto-renewal option and generally people do keep renewing. We have brought in many new players albeit that is greatly aided if you have a suitable database to mailshot parties. You can also have a phone app whereby agents can make sales. The difference for us of course is that we had absolutely no online sales before."
David also said that the online club lottery for Cowdenbeath has been especially important during the coronavirus pandemic, allowing the club to continue their fundraising effort whereas if they had relied exclusively on selling offline, they would have been restricted by social distancing like other clubs.
"Clubforce have been very good to deal with – it was straightforward and we soon got the hang of it. We have no problem in running the online and off line sales together – all works well. Indeed it has been a real boon as in the current Coronavirus crisis, most of our offline outlets have shut down. The online system has let many of those players continue to participate and has also attracted many new subscribers keen to help the club in these difficult times. Clubforce in our case just took our existing lottery format and made their system fit that – we didn't want to change the basic format. We are very pleased with the relationship and how the lottery has prospered in recent times," David explained.
Clubforce are delighted to be working with Cowdenbeath and a number of other Scottish clubs have followed their lead in running their fundraising on the Clubforce sports participation management system.
If your club would like to follow Cowdenbeath and hundreds of other clubs running fundraisers online, fill in the form below and we will contact you about organising a demo of the system.