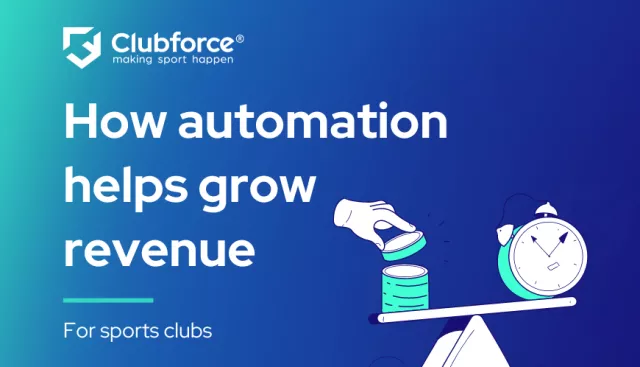 While some of the advanced web technologies might seem a world away from grassroots sports clubs, Clubforce's club management platform includes a number of elements of automated technology which work hard behind the scenes whilst you kick your feet up and relax!
What is Automation?
In simple terms, automation is the process of using technology to do a task that you would otherwise do manually. We know firsthand how many hours volunteering can take out of your weekend. All those hours combined, you think you'll never have that time for a sunny getaway!
Clubforce has automation built into the platform to help speed up otherwise manual and time-consuming tasks.
Grow recurring revenue with autorenewals
Clubforce is Ireland's #1 sports club lottery platform and there's a reason for this! When a supporter purchases tickets from your club lottery, our platform is designed to optimise your long-term revenue. One key element is how we encourage players to auto-renew their lotto tickets. This way, they don't have to manually purchase a ticket each time they want to participate in your draw. Meaning, if a jackpot winner isn't picked at the end of your draw, you have several players automatically in line to purchase new tickets.
Clubforce autorenewals generate stronger recurring revenue for your club.
Reengage expired players with automatic SMS
Inevitably there will be some players who don't choose to auto-renew but we've got those covered too. Usually, this would require a manual process of contacting each expired player. With automation, Clubforce has historical data of all your players and a list of those who haven't engaged in your fundraising for a while.

With the click of a button, Clubforce sends a reminder text message (SMS) to all your expired players with a link to your existing lottery to encourage more reengagements with your fundraising.
Encourage memberships renewals with Automatic Reminder Mails
Memberships coming in at the start of the season is critical to start your season on the right foot. Sometimes, contacting all your pre-existing members can seem as daunting of a task as climbing Mount Everest! This is why Clubforce has adopted automation to provide Automatic Reminder Mails (ARM).
ARM contacts your members before the season starts to encourage them to renew memberships with your club for the upcoming season.
Get full visibility of your club with automatic reporting
Like any organisation, it's important to have accurate, up-to-date reporting relating to where your club stands. This can be a time-consuming and painfully tedious task without the right tools. At Clubforce, we have used our wide experience of working with sports clubs to ensure that all the reports you need to run your club, whether you're a Club Chair, Secretary, or Treasurer, are all available immediately at the click of a button.

Curious about how automation can help your club? Get in touch and see Clubforce in action!