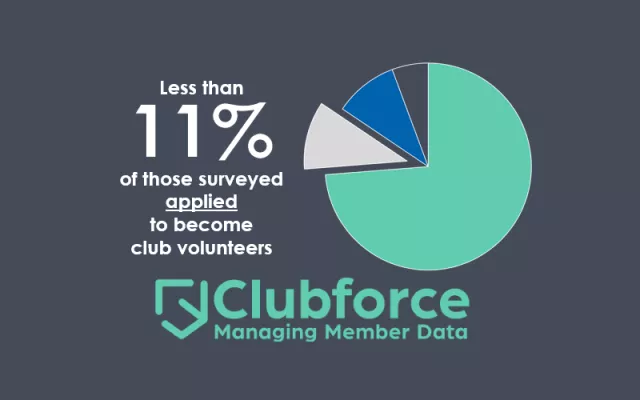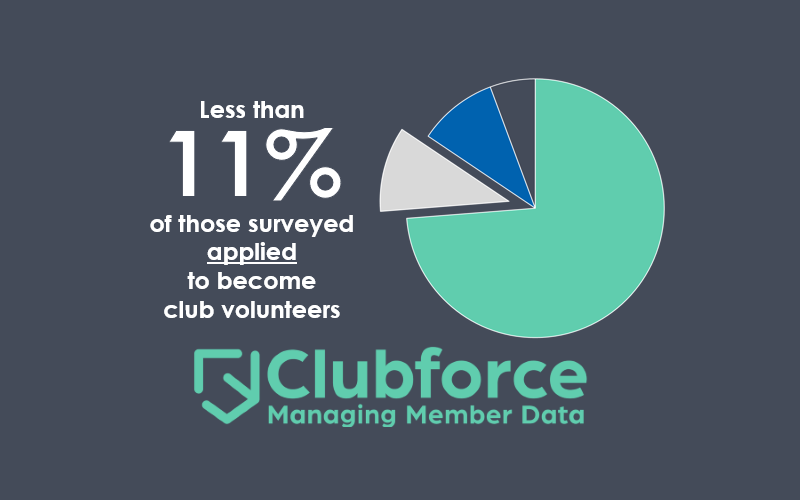 Over the last few weeks Clubforce conducted a short survey of active club volunteers with some interesting findings summarised in the infographic below.
The survey included over 140 responses mainly from volunteers at GAA, soccer and rugby clubs but also a small number of responses from athletics, basketball, hockey and non sporting clubs.
It's interesting to note (from the first chart) that there seems to be a direct correlation between the length of service a volunteer gives (in terms of years) and the number of hours the commit each month. Over 80% of volunteers with 5 or more years of service, give at least 10 hours each month to their club!
GAA clubs seem to have the most balanced volunteering profile with a healthy mix of volunteers spending different amounts of time volunteering. (This may be skewed by the fact that there were more GAA responses than other club types).
Only a small number (less than 11%) of these volunteers applied to be a volunteer – which tallies with anecdotal evidence we have from speaking to clubs everyday – one of the greatest challenges clubs face is finding and recruiting volunteers. People are willing to volunteer but not so willing to apply, it seems.
When asked for additional comments on the motivations behind volunteering, many of the respondents referenced either (i) "giving something back" or (ii) a love of the sport.
Most volunteers using the Clubforce system are happy with their roles as volunteers and committed to their clubs in the long term. In fact, three respondents reported that they were at their clubs for over 20, 25 and 50 years respectively which is an incredible achievement.

If long-serving, happy volunteers is something you would like to see more of at your club – give them the tools to carry out their roles in a more efficient and enjoyable way. Call Clubforce on +353-91-506048 to arrange a demo for your club or fill in the form below and a member of our team will contact you!