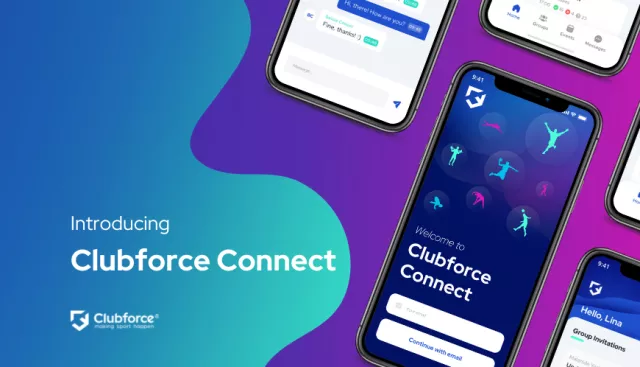 Clubforce Connect is the brand new mobile app from Clubforce to help you manage your club's day-to-day activities and communication
We are delighted to announce the upcoming release of a brand new mobile app, Clubforce Connect. The new mobile app makes it easy for coaches and members to keep track of what's happening in your club; manage training, matches, and events; find out who's coming and chat safely and securely.
The new mobile app will be released on both iOS and Android in advance of the upcoming GAA season. The app is integrated into our market-leading membership product making the creation of groups, teams, or squads painless for coaches.
As well as providing a full suite of online tools for managing your sports club, the Clubforce platform is built to provide peace of mind. Clubforce has taken on extensive compliance and security measures to achieve ISO27001 certification. We have undertaken this certification to comply with international information security standards in order to provide our customers the peace of mind that they are using a certified provider that safeguards their information.
The Clubforce Connect app has been designed based on extensive feedback from club coaches and members alongside detailed research into the best sports and productivity apps in the market today. The app is designed to make organising the day-to-day activities of your club simple. Features include:
Easily Create Groups
Coaches and group managers can quickly create a group for their team, squad, or section of the club.
Simple integration with the Clubforce ecosystem means no painful data entry – just select the members you want from the list.
Coaches and group managers control who's in the group and can add or remove members themselves, reducing work for club administrators.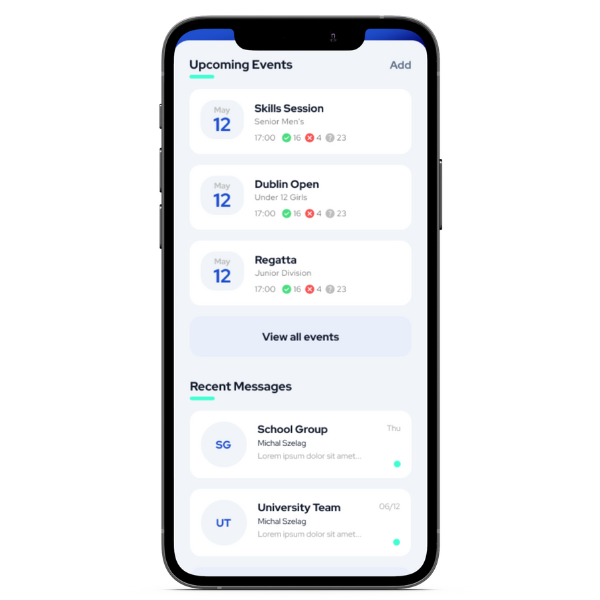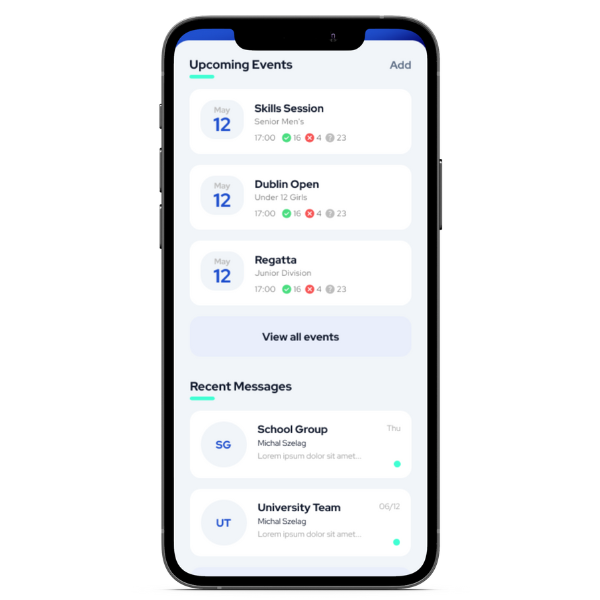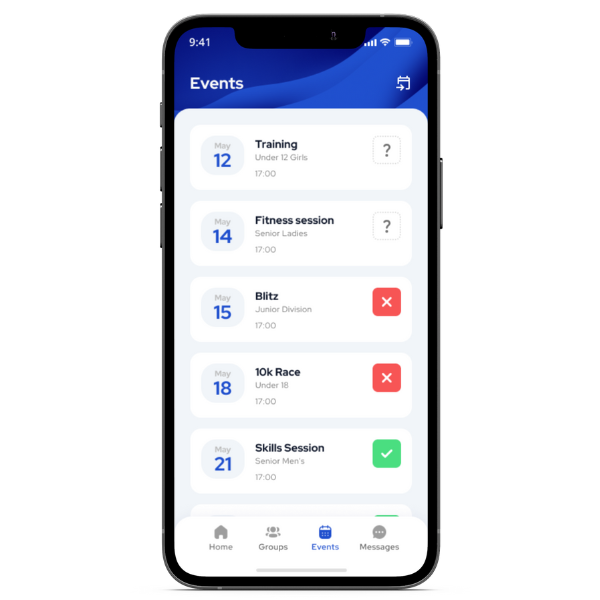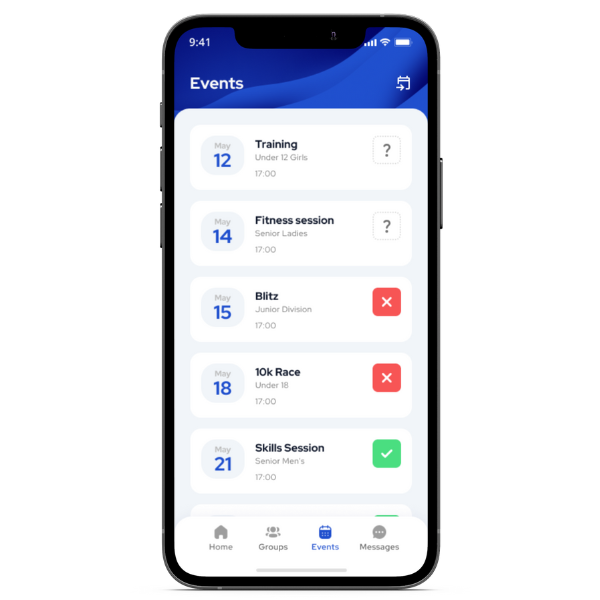 Manage Your Events
Create events and invite group members
Let the organiser know if you are attending with simple RSVPs
Organisers can keep track of who's coming and who's not in real time
Receive push notifications for new event invites
Save time by creating recurring events that repeat weekly or fortnightly – perfect for weekly training sessions
Sync your events to your phone's calendar so you never miss an event
Compliant Communications
Share information safely and securely with intuitive two-way group messaging
Rest assured that communications are secure, GDPR and safeguarding compliant
Share links within your group chats including club news, links to membership forms, and more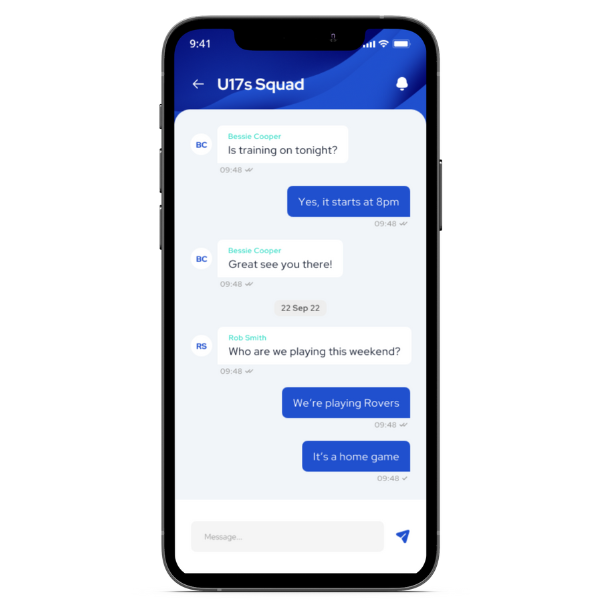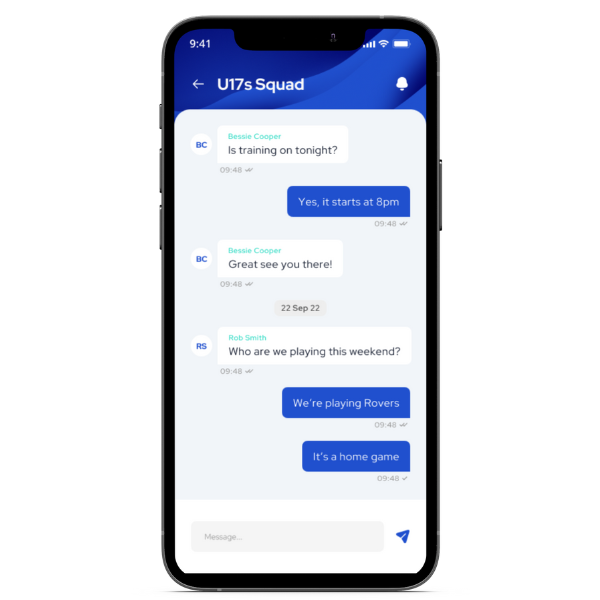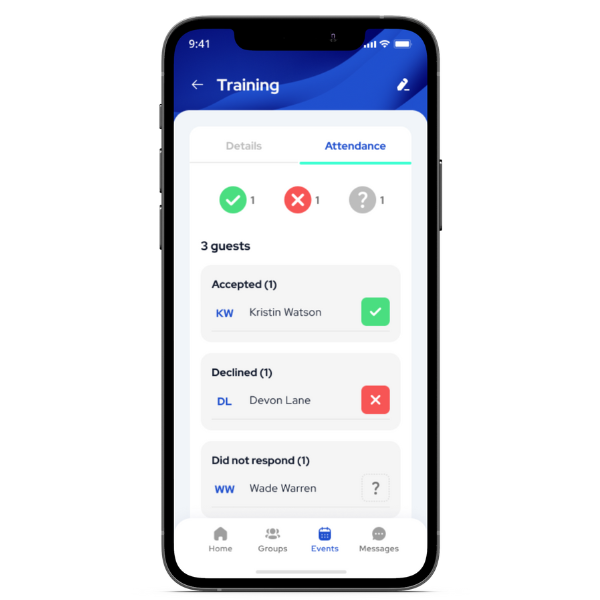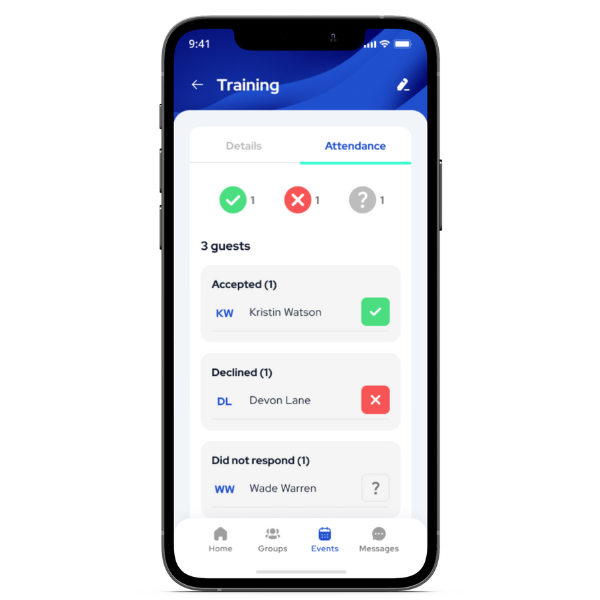 Track Attendance
Follow participation trends with simple visual analytics of attendance broken down by event type.
Encourage members to improve their attendance at training with simple gamification.
Export attendance data to a spreadsheet for further analysis.
"We have invested heavily in the development of our NextGen product with a strong focus on making sure we deliver the best possible platform with the highest possible standards of security so our clubs can be confident we are looking after their member's data."

Noel Murray, Chief Executive
"Throughout the development of the Clubforce Connect app, we have focussed on delivering a simple and intuitive interface for both members and coaches – ensuring the app is simple and easy to use with effective functionality."

Martina McKnight, Product Owner (Clubforce Connect)
The app continues the growth of Clubforce's NextGen product offering which will continue to develop and grow over the coming months.
Organise your activation with Clubforce to get set-up on Clubforce Connect for your next season!
If you'd be interested in finding out more about the Clubforce Connect app or the wider platform, click below to register for more information today.
We're almost full!
Spaces are filling up fast for the "Introducing Clubforce Connect" Webinar next week. Make sure to register and save your spot before it's gone!
Register Here!