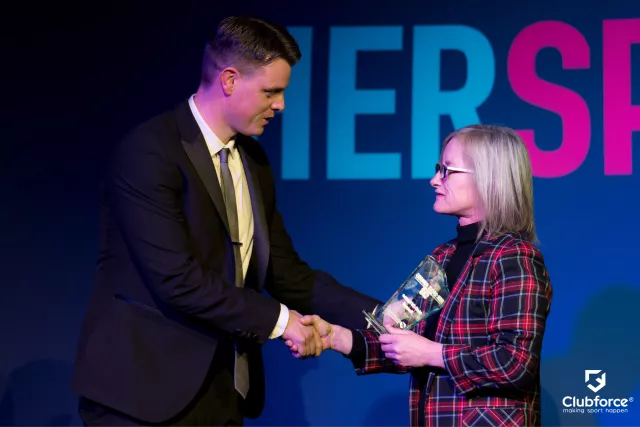 Rich Stock, Commercial Manager at Clubforce reflects on the role data has to play after a thought-provoking Her Sports Awards ceremony
As the only male member of the marketing team here at Clubforce, you'd think that I'm perhaps the least likely of the team to be writing a blog on women's sport, however, as someone who's seen the impact of women's sport getting the profile it deserves, the thought-provoking Her Sports awards ceremony left me thinking about the role every one of us plays in breaking biases and making sport more equal.
Let me take you back to 1 August 2012 and my previous life at British Rowing. The UK was gripped by Olympic fever but the excitement was dipping slightly as questions started to be asked about when Great Britain would win our first gold medal. Step forward, Heather Stanning and Helen Glover – two, at the time, relatively unknown international rowers. We stood glued to the TV in the British Rowing office in London as Helen and Heather stormed to the first GB gold of the Games.
Within minutes, our website traffic was through the roof and rowing clubs across Great Britain started receiving more and more calls asking to give rowing a try. The remaining days of the regatta saw British Rowing take home an unmatched four golds and critically, three of four gold medals came from the women's squad. Women's rowing in Great Britain was flying.
In the ten days of the 2012 Olympic Rowing Regatta, 30,000 people logged onto the British Rowing website to find a rowing club. Clubs were inundated with inspired youngsters wanting to get on the water. This wasn't unusual in itself, rowing regularly sees a spike in interest because of the Olympics, but what was different this time was that the majority of those wanting to get on the water and emulate these fantastic role-models were female. Seeing this data allowed us to react both in the short-term and also beyond. The data showed us that we would need to put in place plans to cater for a growth in women's rowing and perhaps most critically, we were able to use the data to unequivocally and quantifiably demonstrate to funding bodies that more investment was needed into rowing. Without the data, we would have (to coin a horrible pun) missed the boat.
At the Her Sport Awards, former RTÉ Deputy Head of Sport, Cliona O'Leary spoke about the challenge brought about by the lack of data related to media coverage of women's sports and how that hampers the push for increased coverage. She spoke of the impact of collecting and presenting real data on this and how that could drive change by opening the eyes of doubters to both the problem that exists and even more importantly the potential upsides of doing things differently. The same logic that applies to media coverage also applies to participation in sport. As sports clubs and governing bodies, without the right data – do we know if we are putting off young female athletes? Do we know if we have enough and the right facilities for female athletes? In some cases, do we even know how many female athletes are playing our sports?
There were many inspirational sportswomen at the Ceremony and perhaps none more so than renowned Irish footballer, Olivia O'Toole who took home the Hall of Fame Award sponsored by Clubforce. Olivia's statistics in international football are incredible: over 130 caps and 54 goals in an 18-year international career. The stats I'd love to see though are how many times after Olivia scored did a young girl look up her local football club? Based on the vociferous support from a group of young footballers in the crowd who Olivia is coaching, I'd say those statistics would be astronomical.
There are organisations out there building the sorts of data we need and sharing insights (a great example of this is Women In Sport in the UK) but we need more understanding from a grassroots level through to sponsorship and media coverage. Good data and insights take discussions on this topic from emotional to rational and in doing so help break down preconceptions and prejudice.
Lindsay Peat, a star across four different sports, was at pains to remind young female athletes that they need to stop thinking of themselves as a 'female footballer' or a 'female boxer' and to remember that they are simply a 'footballer' or a 'boxer'. The Performance Director at British Rowing once made a similar point to me about our Paralympic rowers who would always be labelled "Paralympic athletes" when in reality they were truly, incredible athletes independent of being Paralympians. I hope that in the coming years that this will become the norm.
One thing to me is clear though, good data and insight is critical to us getting this right. To go back to the first question I posed in this article – why as the only male member of our marketing team, am I writing this blog? Well, the answer is simply why not. Every one of us who loves sport has a critical role to play in making sport as equitable as possible. For us here at Clubforce, it's about helping our clubs and governing bodies collect and understand the data and insights from a grassroots level but for others, it's as simple as making sure we engage with the content about women's sport that is available through the media. As Cliona O'Leary reminded us, every website click tells an editor you're interested in women's sport.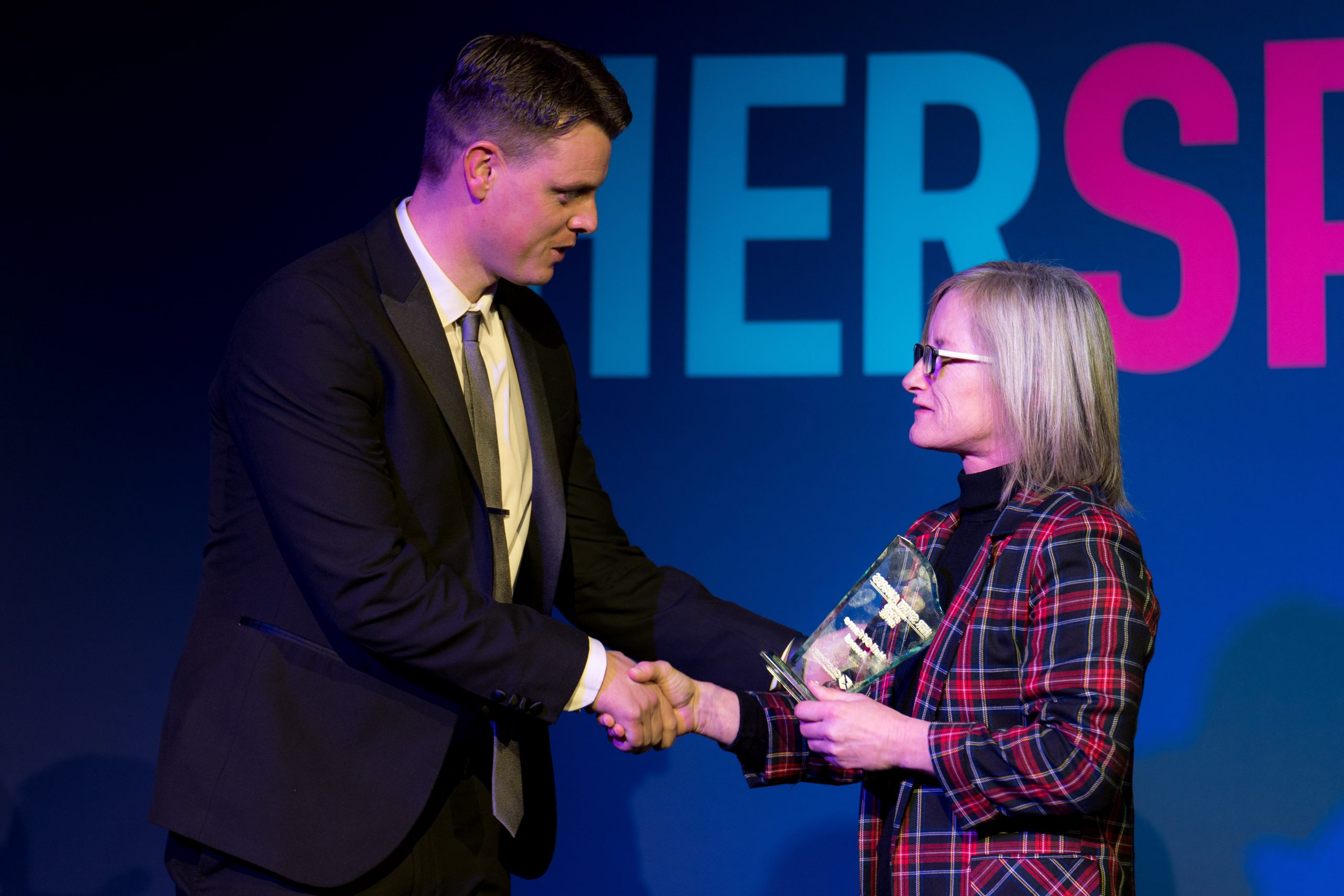 Clubforce sponsored the Hall of Fame Award at the Her Sport Awards and were joined as sponsors by a strong roster of international Irish businesses: Gym Plus Coffee, Revive Active, Whoop, and Sky Ireland. You can now watch the Awards ceremony, including the panel discussion here.