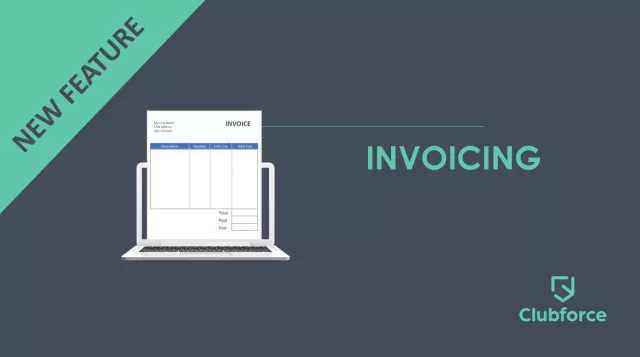 This week we have released a brand new feature for clubs using Clubforce – the ability to issue invoices!
The latest addition to the tools available to club volunteers using Clubforce will allow clubs to issue invoices and receive online payment for those invoices through the Clubforce system – ensuring other streams of revenue can be processed and tracked through the Clubforce admin panel with no requirement for cash to change hands.
How is this useful for your club?
Clubs have many sources of income – membership payments online and offline, fundraising draws, club lottery, social events and more. Keeping track of these in one place can be time-consuming and accepting payment via cash / cheque inevitably involves a trip to the bank for one of the club officers. With this new functionality, clubs can reduce this effort for club volunteers – allowing invoices to be issued and paid for online for a host of payment types.
This is particularly useful for clubs looking to process sponsorship revenue, manage clubhouse bookings, accept payments for astro-turf rental or even for issuing gift vouchers.
Sponsorship
Sponsorship from local business is a common way of fundraising for sports clubs and now sending and tracking sponsorship invoices can be done from the Clubforce admin dashboard.
Facilities Rentals
If your club rents rooms, clubhouse facilities and/or astro-turf pitch facilities, processing payment can be difficult to manage. Issue invoices in minutes and track payment online in your Clubforce dashboard.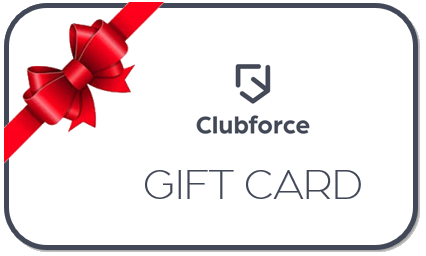 Gift Vouchers
Using the 'Gift Voucher' invoice template supplied, clubs can issue invoices to club members who receive a single-use discount code in their invoice. They can gift this voucher for a specified nominal value allowing the recipient to part-pay membership or participate in fundraising draws (or lotteries) for the club.
How does it work?
To access invoicing functionality log in to the Clubforce admin panel and choose "Invoicing" from the left-hand menu. From here you will have the option to create a new invoice, use/create invoice templates and review previously paid/disputed invoices.
Full training and support will be provided to clubs wishing to use the invoicing functionality.
To activate invoicing and gift voucher functionality for your club, contact Clubforce in Galway on (091) 506048.