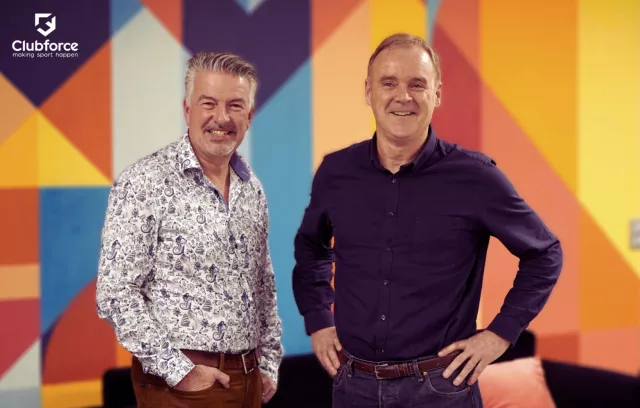 Warren Healy, founder of Clubforce, the market leader in sports club automation, has appointed a new leader and CEO at his company.
The new CEO is Noel Murray, former Managing Director of Sales Operations, Asia Pacific, China, India & Japan at Microsoft and current Chairman of the Board at Clubforce. Noel is an experienced and commercially driven leader, with broad experience in the technology sector. He has a track record of defining strategy, leading change, establishing operational scale, hiring and developing strong leaders, building organisational capability and consistently delivering strong business results.
Responding to being appointed as CEO, Noel said: "I am delighted to have the opportunity to deliver Warren's vision for Clubforce and to be able to innovate in an industry I am passionate about. Clubforce is uniquely positioned to reshape and lead in this sector. As the Chair of the company, I have been fortunate to have spent considerable time with Warren and the leadership team during the last year to deepen my understanding of the market and our customers. Sport plays a huge role in our communities and social lives; it is a connector and source of wellbeing. It is great to be part of a company centred on making sport happen."
Speaking on Noel's appointment as CEO, Warren Healy said: "We feel privileged that Noel has come on board to lead the Clubforce team and it's a testament to how far the company has come. To be honest, when I approached Noel, I had no idea how he would respond. Noel has a massive depth of international experience across multiple products, functions and markets and extensive industry knowledge from a long tenure at Microsoft. His fresh perspective will push us harder and faster towards operational excellence and focused market expansion. It's a game-changer for the company. The board, the management team and I are all very excited. Our goal is to build a global enterprise from Galway. Noel's appointment will be a significant contributor towards the achievement of this goal".
Noel Murray hails from Birmingham and is a graduate of Manchester University. He holds an MBA from Bradford University and has travelled the world throughout his long and prestigious career. Noel is an experienced leader, starting his work life in Sales and Product Management traversing Global Partnerships, Services and Enterprise Sales and leading Customer-Centric Strategies in EMEA, Asia and globally. Noel has a family heritage rooted in Achill, Co. Mayo, and is married and settled in Dublin, Ireland.
Warren Healy founded Clubforce in Carna in Connemara in 2009. The software began its life as a pet technology project, a fundraising tool for Irish Diaspora to send money to their clubs back home. The demand for a complete set of secure online payments soon expanded the product features with demand spreading to Galway, then across the country and further afield to the UK. Warren built the application entirely around the needs of the Sports Volunteer. Over the years Warren has built an impressive network of clubs, sports associations, governing bodies and sport and technology leaders both in Ireland and Internationally, he has partnered with organisations like Connacht Rugby, the Federation of Irish Sport, more recently STATSports and Output Sports and he has created a technical integration with both the FAI and the GAA platforms. Warren led his team to raise €2.5 million in funding in February 2021 as well as receiving Enterprise Ireland backing for International expansion. Warren now assumes the role of Chief Product Officer at Clubforce.
Clubforce has transformed the way sports clubs are managed and is the leading club automation platform, used by teams worldwide to connect members, take the pain from admin and drive club fundraising forward. Clubforce allows volunteers, parents and players to work together effectively, receiving the right information at the right time so everyone can participate to their very best. The Clubforce team is excited to work with Noel, to learn from his experience and to follow his lead as he drives them further toward their global ambitions.