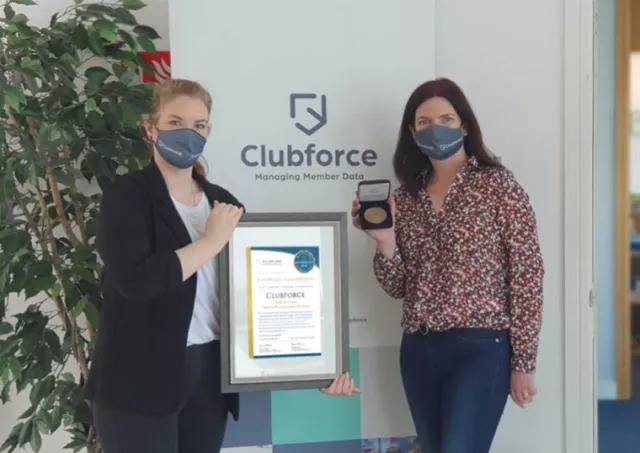 The All-Ireland Business Foundation has honoured Clubforce with Best in Class Sports Participation System Accreditation.
Business All-Star accredited companies are defined as; progressive, indigenous Irish businesses which meet the highest standards of verified performance, trust and customer-centricity.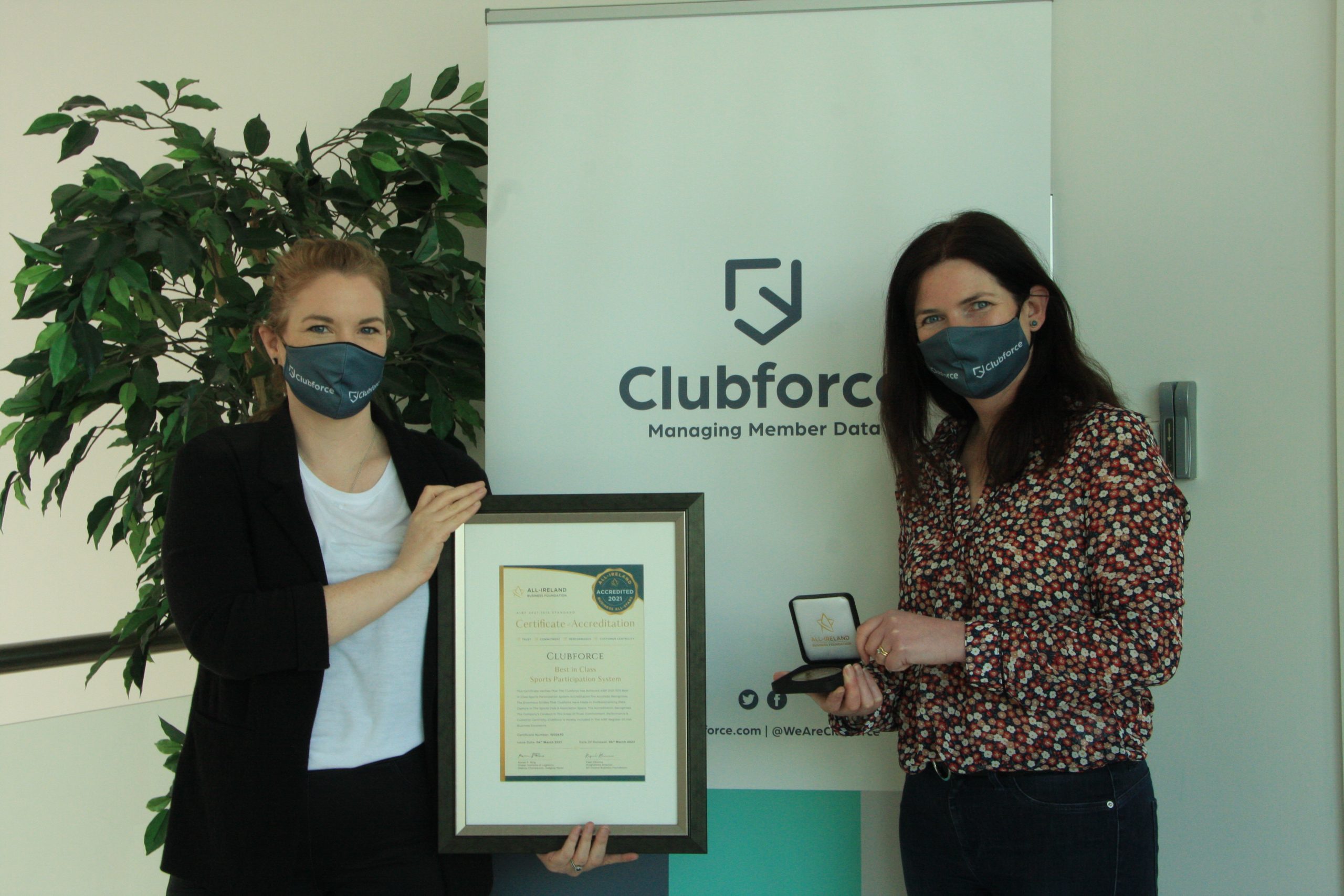 This is an independently verified standard mark for indigenous businesses, based on rigorous selection criteria. The Accreditation is overseen by the prestigious All-Ireland Business Foundation, whose adjudication panel is chaired by Dr Briga Hynes of the Kemmy Business School at the University of Limerick and Kieran Ring, CEO of the Global Institute of Logistics.
Responding to today's announcement, Warren Healy, CEO at Clubforce says, "The accolade recognises us as "Best in Class". This is a level that we all aspire to stay at and I am delighted to say that I see world class activities happening all around the company on a daily basis – and in my mind we have only just begun – again. Our vision is that in a few years time, Clubforce will be a highly successful global organisation (top 10 within 3 years), run from Galway, and that all of the team will work in top quality, transferrable, in demand roles in a healthy, positive and supportive working environment – this is the journey we are all on. There will be challenges along the journey and we won't win accolades every week, so it's important that we appreciate all of the victories –big and small."
He continues: "The accolade is important for our customers as it's a major milestone indicating our serious intention to upgrade our technology, to further delight our customers, to innovate and to become a globally recognised brand in Sport. For our employees, it indicates our seriousness about expansion and our commitment to creating a world-class team and of course, the recognition from the foundation that we are on the right track, the real strength that Clubforce has is in its people."
Kieran Ring, Deputy Chair on the Adjudication Board said in support of the announcement:
"This certificate verifies that Clubforce has achieved AIBF 2021-1015 Best in Class Sports Participation System Accreditation. The accolade recognises the enormous strides that Clubforce have made professionalising data capture in the sports club & association space. The Accreditation recognises the company's conduct in the areas of trust, commitment, performance & customer centricity. Clubforce is hereby included in the AIBF Register Of Irish Business Excellence."
Dr Hynes said the Accreditation, which is now held by over 450 firms, is needed by the thousands of small and medium businesses which operate to their own standards, but have nothing to measure them by.
"We evaluate a company's background, trustworthiness and performance, and we speak to customers, employees and vendors. We also anonymously approach the company as a customer and report back on the experience. The business goes through at least two interviews and is scored on every part of the process against set metrics", she says.
Clubforce is the only all-in-one sports club management platform that allows club volunteers to efficiently manage all aspects of their club from a single interface, significantly reducing paperwork and clerical errors, improving data integrity and saving precious volunteering time in
the process. All administration, fundraising and communications are managed securely via desktop and mobile app and supported by real-time reporting.
Clubforce has helped clubs and societies to securely process memberships, manage their data and raise funds. Clubforce has operated across the island of Ireland since 2009 and is currently building a growing customer base in the UK. They are the preferred integration partner of the Gaelic Athletic Association (GAA) and Football Association of Ireland (FAI). They treat club and member data with the utmost care and to that end are an Approved Payment Processor, SEPA Payments Approved (via AIB) and a Certified Data Protection Practitioner since 2015.
The All-Ireland Business Foundation is a national body which accredits best-in-class Irish businesses as Business All-Stars. The Foundation also oversees the All-Ireland Business Summit while promoting peer dialogue amongst our members on an ongoing basis.
The process to select the next group of Business All-Star accredited companies has begun and further information is available at businessallstars.ie.
AIBF PRESS CONTACT
Bronagh Loughlin Media@aibf.ie 0861081334
CLUBFORCE CONTACT
marketing@clubforce.com