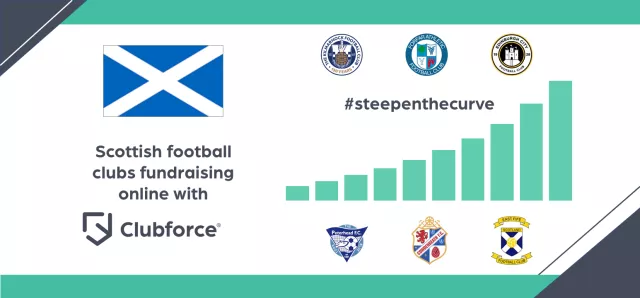 The global coronavirus outbreak has put an onus on sports clubs to re-think their fundraising strategy as empty stadia and less footfall on the streets directly impact club revenue. The days of relying on door-to-door ticket sellers and in-person cash fundraising seem a long way off – and clubs are having to adapt to ensure funds continue to grow.
Local businesses providing an outlet for selling fundraising tickets and sponsorship has also been hampered by the lockdown and many businesses will not be in a position to spend on sponsorship to as the economy starts to recover. So sports clubs must adapt and find effective ways to reach their supporters and club members and raise funds – all of which can be done easily online and through the Clubforce app.
Here's how some of the Scottish football clubs using Clubforce have adapted their club fundraising efforts to continue generating an income during this era of social distancing.
Peterhead FC
Peterhead Football Club are running a 50/50 prize draw on Clubforce where 50% of total fundraising ticket sales are allocated to a prize fund and distributed amongst 1st (30%), 2nd (15%) and 3rd place (5%) in the draw.
Martin Johnson, General Manager of Peterhead FC had this to say about his experience using Clubforce for their fundraising:
"Thanks to the team at Clubforce for the professional job that you have done in assisting Peterhead Football Club with our on-line fundraiser.
"When we explained what we were seeking to achieve, you listened, and remodelled one of your platforms to accommodate our requirements when many would have said "not possible!".
"Furthermore, you were at hand outwith business hours to help us overcome a small glitch whilst the programme was in it's infancy. Way beyond the call of duty, but greatly appreciated I can assure you.
"We will most definitely be using Clubforce for further ticketing and fundraising platforms in the future due to their professionalism and due diligence to their customer needs.
"Thanks again from everyone at Peterhead FC."
To enter this fundraiser, follow the link below to purchase a ticket. Tickets cost £50 per entry with 40 tickets available for £1000. The draw takes place at Saturday 4th of July.
To participate in the Peterhead FC's 50/50 prize draw on Clubforce click here.
Cowdenbeath FC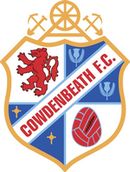 Cowdenbeath are a football club based in League Two of the Scottish Football League. The current prize fund is £500 after the a top prize of £4500 was won in mid-April 2020.
Players must select 6 numbers from 15, which has a high probability of the jackpot prize being won regularly – with options to buy multiple tickets at discounted rates.
David Allan, Finance Director at Cowdenbeath, revealed how the club has benefited from their move online despite the global coronavirus pandemic and related social distancing restrictions:
"It has been a real boon as in the current Coronavirus crisis, most of our offline outlets have shut down. The online system has let many of those players continue to participate and has also attracted many new subscribers keen to help the club in these difficult times."
To read more about how Cowdenbeath have succeeded using Clubforce for fundraising, read the full case study here.
To support this Cowdenbeath FC fundraiser on Clubforce click here.
Forfar Athletic
The Loons Lucky Lotto raises much-needed funds for the club by allowing fans all over Scotland and around the world to show their support for the Loons. The draw takes place every Thursday and the prize fund on offer now sits at over £1000. Supporters choose 4 numbers from 32 and can purchase tickets for 5 draws, 10 draws, 25 draws or 52 draws (with two draws free for the yearly ticket).
Ross Graham, Chairman of Forfar Athletic FC highlighted the simplicity, support and professionalism of Clubforce as key factors in choosing the platform as they looked to fast-track online fundraising during the COVID-19 pandemic/#.
"Having looked at a number of online lottery options over the past 12 months, the current Coronavirus pandemic fast tracked our needs to do additional fundraising for our club. After several phone calls and email communications with Clubforce and an online demonstration at one of our Board Meetings we decided that the simplicity and professional look of their platform was the one that best suited our club. The support and back up we received from Martina and the Clubforce team before, during and after setting up our 'Loons Lucky Lotto' was far simpler than any of our Board of Directors could have foreseen, and within 5 short weeks we are on target to break through 500 Lotto lines getting played on a weekly basis which has definitely surpassed the initial expectations we had," Ross said and added:
This has been a very welcome fundraiser for Forfar Athletic F.C. during these challenging times of financial distress we are currently facing and I can't thank the Clubforce team enough for their assistance over the last few weeks."
To support Forfar Athletic's fundraiser on Clubforce click here.
East Fife FC
East Fife Football Club currently ply their trade in Scottish League One and run their Goldmine Lottery fundraiser on Clubforce.
Choose four numbers from 30 and enter their weekly draw which takes place on a Wednesday
To play East Fife FC's Goldmine Lotto on Clubforce click here.
Kilmarnock FC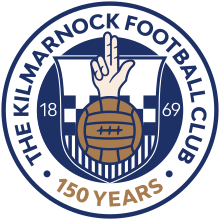 The East Ayrshire side is the oldest football club in the Scottish Premiership and operates a fundraising initiative called the 'Killie Cares Fund' aimed at benefiting the Kilmarnock Community Supporters Trust and the club's Academy.
The draw takes place weekly on a Friday with a current jackpot prize of over £7000 to be won.
Contributing to the fundraiser is simple – select how many draws you want to be entered into from the drop-down menu, choose the number of lines you wish to play and pick your numbers (4 numbers from 30), enter your details and pay. Remember to click auto-renew to ensure you never miss another upcoming draw. Kilmarnock also reward agents who help promote the fundraiser by offering prizes and percentages of income generated to agents, all of which is reported in the club admin panel in the Clubforce back-end.
To support Kilmarnock FC by playing the Killie Cares Fund lottery, click here.
Edinburgh City FC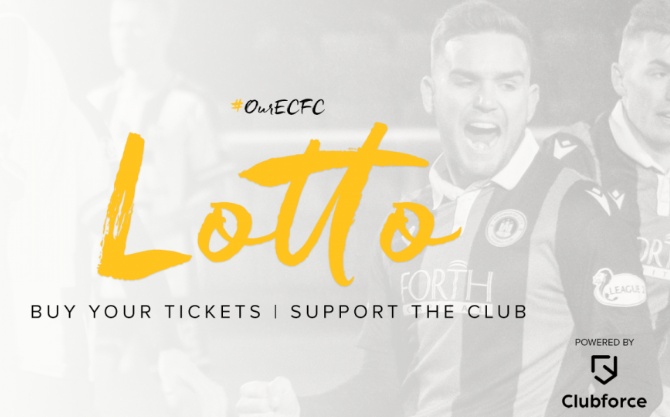 Funds raised by the Edinburgh City FC Lotto is used specifically to help the club in a number of ways including – going towards the manager's transfer fund, playing budget or other important aspects such as training equipment.
Participants in the weekly lottery choose 4 numbers from 32 and the draw takes place every Friday with a current prize fund in excess of £1500.
To participate in the Edinburgh City FC draw on Clubforce click here.
Raise funds for your club online with Clubforce
The Clubforce sports participation management system includes a complete online lottery platform that allows club administrators to sell tickets remotely and issue receipts via email; allows members to bulk buy and auto-renew their tickets or buy for a friend; randomly generates winning numbers and checks against tickets entered into the draw to find a winner. Clubforce also sends automated draw results to participants via email and app notification, upcoming draw reminders via email and gives clubs the option to send SMS reminders to club supporters (additional cost per SMS).
To find out more about using Clubforce at your club, please fill in the form below or call us on +44-(0)-161-509-2623 for more information.