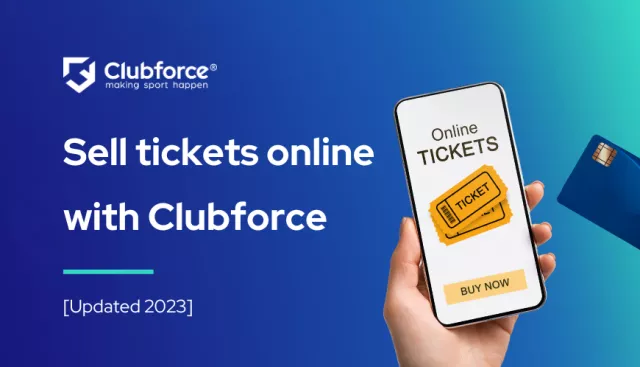 Planning an event or fundraiser for your club? Do it all right here!
Giveaways and special events like table quiz nights, lip syncs, duck races, or even Disney nights, up to annual fundraisers like Awards Nights and Christmas parties are a common occurrence at your local sports clubs. They are a good opportunity to strengthen relationships amongst club members and to build a bond within the club but they also serve a vital purpose as a fundraising tool for the club to pay the ever-increasing bills that clubs face. 
Amateur sports clubs are excellent at coming up with innovative ways to raise money and there is no shortage of fundraising ideas for clubs but it can be a burdensome task for club volunteers who have to co-ordinate the fundraising effort – from booking an event venue, organising food & beverage. "Event organiser" is another skill-set that club volunteers must get to grips with but a significant amount of that effort can be spared by using a lesser known feature of the Clubforce system – the Tickets module which can also be used for any kind of fundraising events. 
It's simple to use…
If you manage club memberships online with Clubforce, you already have a captive audience to whom you can sell event tickets to. You can notify all members by email and members can sign in to their Clubforce accounts and purchase tickets at their own convenience. We have also added the ability to purchase as a guest, so non-members can also buy tickets with ease. The entire purchase process is also mobile-enabled, so registering couldn't be easier! 
No paperwork, no bank, no hassle
With Clubforce you have the option to run a paperless ticket-based fundraiser by issuing tickets via email and there is also the option to use a barcode scanner to check attendees in at an event – this can then be reported and compared against those who registered. For members and club volunteers, selling tickets online with Clubforce is more secure as no cash changes hands, and where necessary, refunds can be handled without ease.  
When you sell your tickets through Clubforce, you also get to compare revenue generated from ticket sales to other income streams and previous events – so you will see if your events are growing compared to previous years and view graphical reports of how this fundraising effort compares to others. All funds generated online can be transferred directly to your club's bank account instantly, meaning no more trips to the bank to lodge money.
It's easy and convenient for members and volunteers – get in touch if you would like to learn more about selling tickets for your next event through Clubforce.