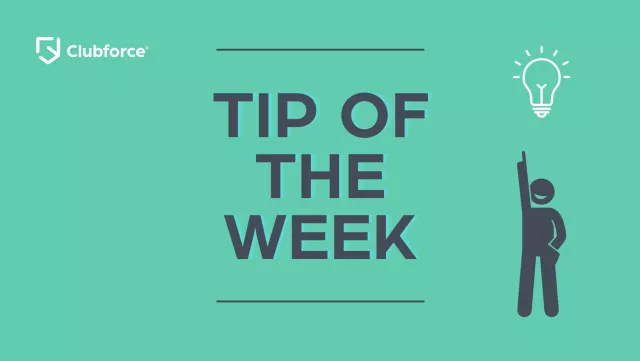 Clubforce are running a "Tip of the Week" series to help club's boost their fundraising with minimal effort.
Tip 1: This weeks Tip looks at contacting your expired Lotto players who are no longer entering the online lotto and thus no longer providing a source of revenue to your club.
Good news, the Clubforce system maintains a list of all expired players and your club can capitalise on this valuable revenue source to ensure your expired players become an active supporter of the clubs online lotto again. Click here to watch the webinar.
Tip 2: Did you know you can send messages to members via SMS with Clubforce through SendMode?
This weeks Tip of the Week is to reach out to members via SMS, sending an SMS to expired players asking them if possible to support your club again. Click here to see how (2 minute video).
Tip 3: This weeks Tip of the Week is to run a Like & Share competition on your club's social media channels to increase sales and raise awareness for your club draw/lotto. Some ideas for prizes include: gift vouchers, prizes from local sponsors and club merchandise.
Tip 4: Our effort saving Tip for this Week is to use a QR code for posters and flyers.
Improve your members experience, save tons of time and increase revenue for your club. They can use their phones to scan a QR code instead of typing a cumbersome URL which will bring them to the draw in seconds.
Tip 5: This weeks Tip is to promote the "Buy for a Friend" option to your members on social media. Giving your members the option to buy tickets online for their granny, grandad, mum or dad who may not be too comfortable buying online.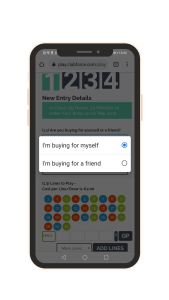 Tip 6: Our tip this week is to reach out to your members and let them know how the funds raised are being put to use. For example, are they going towards a capital expenditure like a new clubhouse or are the funds going towards paying for new kit, routine maintenance, insurance bills etc.
If people know specifically why the club is in need of funds, they are more likely to choose to support it.
Some clubs have created videos of club committee members, some have reached out to their senior players to record a short clip. You can post the video on your social media channels and also add the video link to a newsletter and send to all members via the Clubforce newsletter functionality.