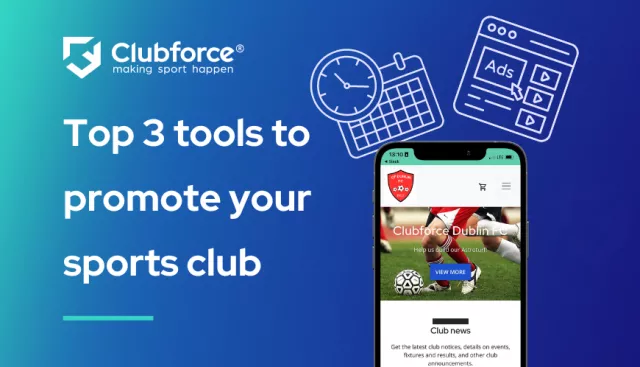 Like any business, a sports club needs to market itself to grow. The more visible you are, the higher your chances are at growing your club. However, what happens more often than not is one single volunteer wears more than one hat at their club which ends up taking a lot of time in effort and learning new skills. A club treasurer could also act as a marketing officer simply because the role needs to be filled. If you don't have previous experience with marketing, how will you know where to start?
Well, we've compiled a list of 3 tools you can use to create content and promote your club.
Canva for content creation and scheduling
As a marketer myself, my bread and butter is Canva! You've probably heard about the market leader, Adobe Suite, and as great as it is, sometimes its interface is more complicated than you need. Canva is really simple to use and comes with lots of presets you can gain inspiration from.
Canva also allows you to link your social media channels to the platform where you can schedule or directly upload content to your social media without having to go through the hassle of a third-party scheduling tool. This is especially handy if you need to create visual or video content without the hassle of a complex editing program.

Meta Ads for paid promotion on Facebook and Instagram
Paid promotion isn't something you should do consistently as costs can quickly stack up. However, ads are a great way to boost your clubs presence during certain times of the year or surrounding important events at your club.

Unlike organic methods that may take time to gain traction, paid promotion delivers quicker results. Clubs can see immediate traffic, engagement, and conversions through well-executed paid campaigns, making it an effective strategy for short-term goals and time-sensitive promotions.
For example, your club is running summer camps this year in August and you have a few spaces left. Meta ads give you the opportunity to reach more people in your area that would be interested in joining your clubs camp!
Also, ads are a great way to boost your fundraising and promote your club lotto. There are a few steps involved in promoting your club lotto on Meta, so check out this article to learn how.
Check out Meryland GAA and how they're promoting their jackpot for July 2023.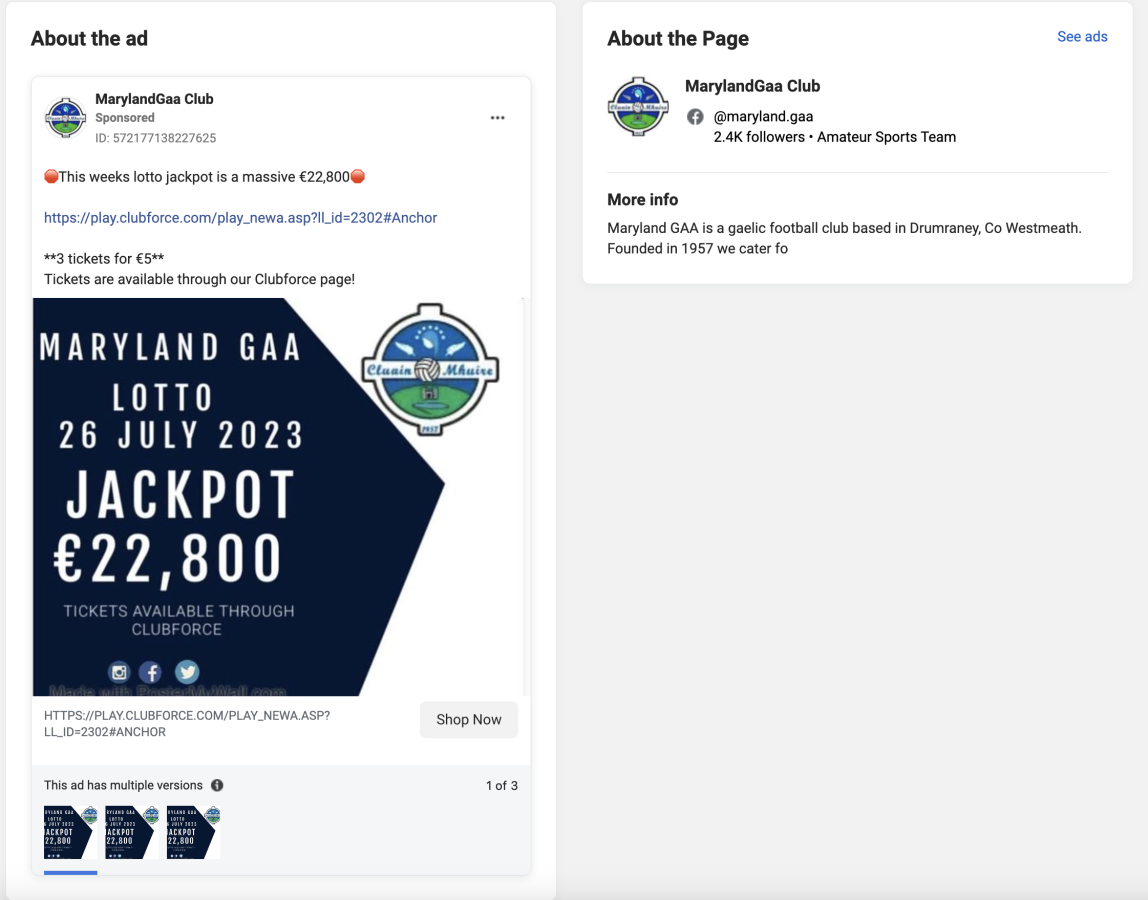 Clubforce club websites for boosted online presence
If you don't have one already, a club website might seem intimidating to maintain at first. However, a club website can actually really help with your online presence. It serves as a central hub for sharing essential information about your sports club. It provides details about upcoming events, fixtures and results, keeping fans, players, and supporters informed. Additionally, it facilitates effective communication by offering contact details and ways to get in touch with the club's management or administration.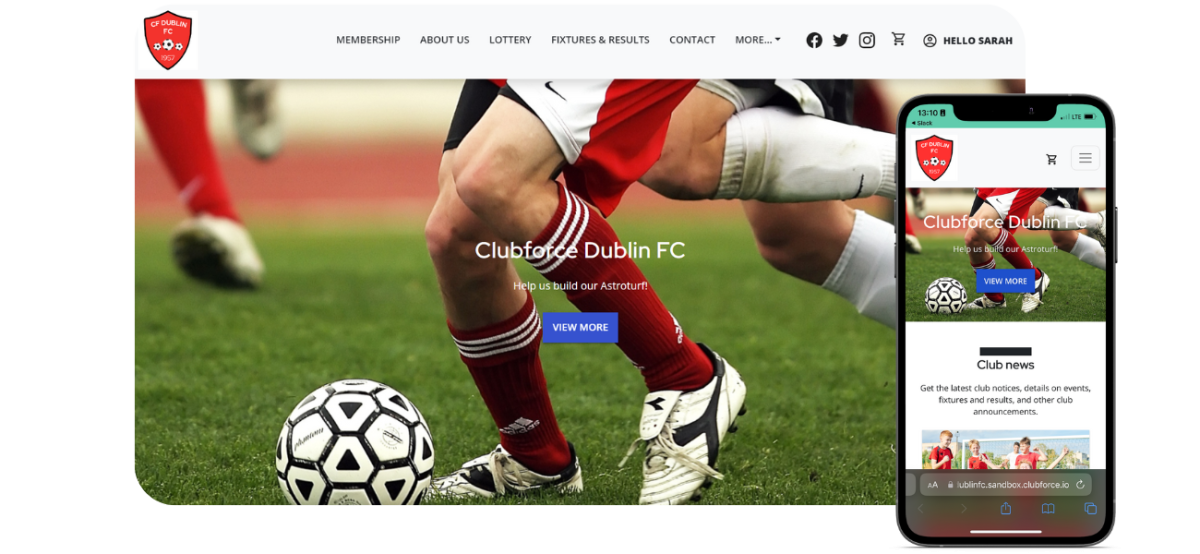 Clubforce provides easy-to-use club websites with no technical skills required. Integrated with membership, app and fundraising, it also acts as a central management system for your club operations. If you'd like to learn more, request a demo today!