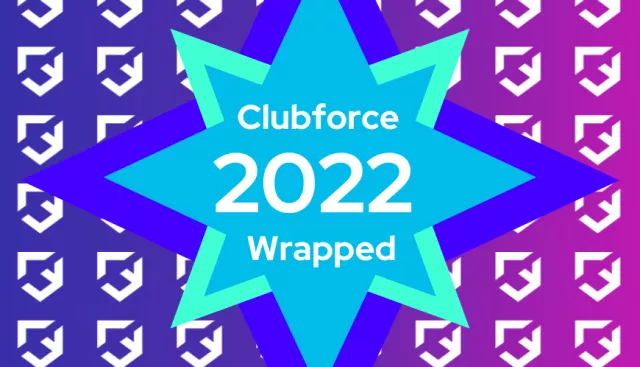 2022 has been a jam-packed year here at Clubforce. From new product releases and partnerships to coverage and certification, the Clubforce team has worked hard to bring value to the sports community and ensure we are providing the best service to our clubs. It's always a good time to reflect at the end of the year, so let's take a trip down memory lane of 2022 at Clubforce.
Certification
This year we were delighted to complete the process of achieving certification for international standards in information security (ISO27001). As a company that values the importance of security and compliance, Clubforce is proud to be the only Irish company in our sector who holds this certification.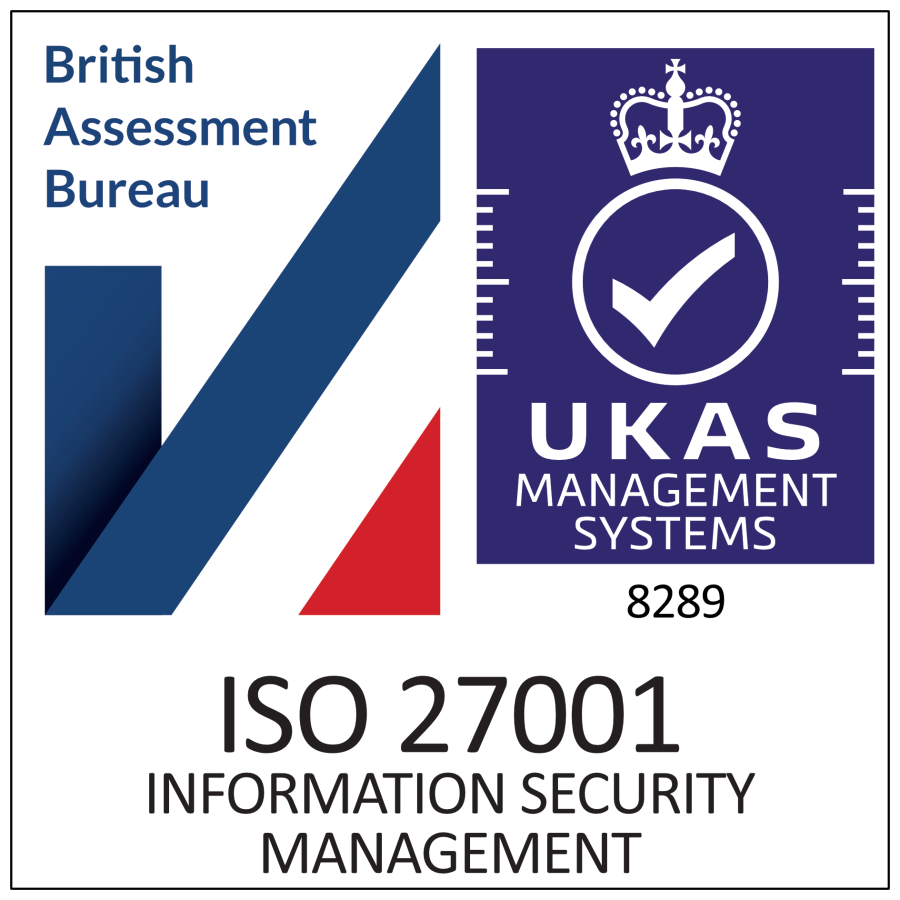 The ISO 27001 certification means that our clubs can rest easy knowing that we have, maintain and, continuously improve extensive security measures (including cyber security insurance) to give them peace of mind that the data Clubforce holds is held responsibly.
Product Updates
This year the Clubforce Development team has been working harder than the elves at Christmas to bring our clubs new and innovative products and features to make managing their club a breeze.
Clubforce Connect
This year, Clubforce has developed a new mobile app designed and based on extensive feedback from club coaches and members. We've also undertaken detailed research into the best sports and productivity apps in the market today to bring you the best possible tool.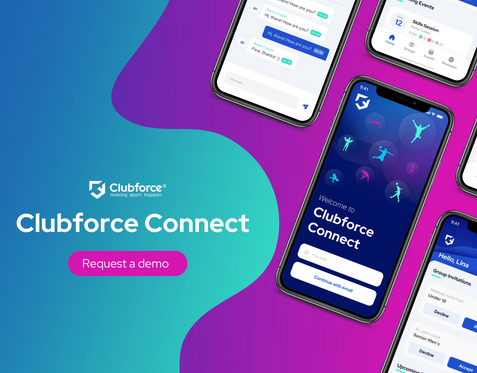 Clubforce Connect makes it easy to stay on top of what's going on in your club. Set up groups to manage training, matches, and events, find out who's coming, and chat safely and securely.
Clubforce Club Websites
Our new Promote package helps you tell the story of your club online. At the centre of the package is an easy-to-use website builder. Customise your own pre-built website (no technical skills needed at all!) to promote your club, upload high-quality videos and images to your gallery, post news articles and share them on social media.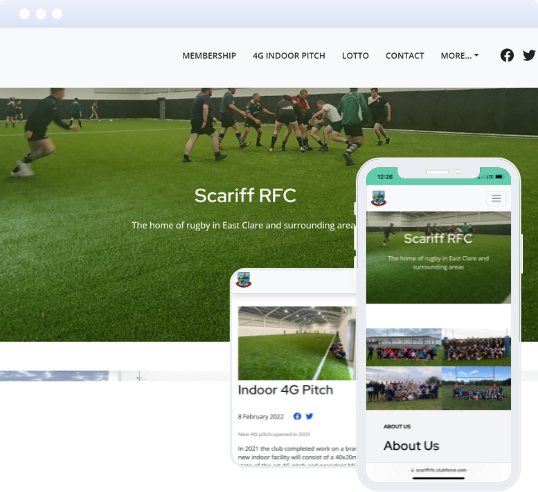 Our website product is designed to integrate into the wider Clubforce platform to give you a central management point where members can access your membership and lotto alongside fixtures, results, and news articles.
Comórtais league and competitions
Clubforce acquired Comórtais in April 2022 to bring an easy-to-use league and competition management tool into the Clubforce sports ecosystem. Comórtais allows coaches to update league tables in real-time, maintain competition discipline, easily schedule and publish results and fixtures online and track game statistics.
You can also integrate Comórtais into your Clubforce club website to view fixtures and results directly on your website.
Clubforce Contactless Terminal
With less and less people carrying cash, it's becoming more difficult to sell lottery tickets in person. Clubforce Contactless Terminal solves this problem by providing everything you need to sell tickets in person via contactless card transactions. No more excuses that they don't have cash! Your transactions are powered by Stripe to guarantee safe, secure, and reliable processing. The contactless device connects directly to your Clubforce system so you can seamlessly keep track of your ticket sales.
Automated SMS
Ever wondered how you can re-engage your expired lottery players that have gone cold and aren't responding to emails? Clubforce automated SMS functionality allows you to contact multiple players at the same time based on player status via text (SMS) message. Re-kindle this valuable revenue source and ensure they become an active supporter of your club's fundraising draws again.
Partnerships
Clubforce is privileged to have partnered with organisations that drive and align with our values: participation, respect, community, innovation, transparency, and commitment.
Rio Ferdinand Foundation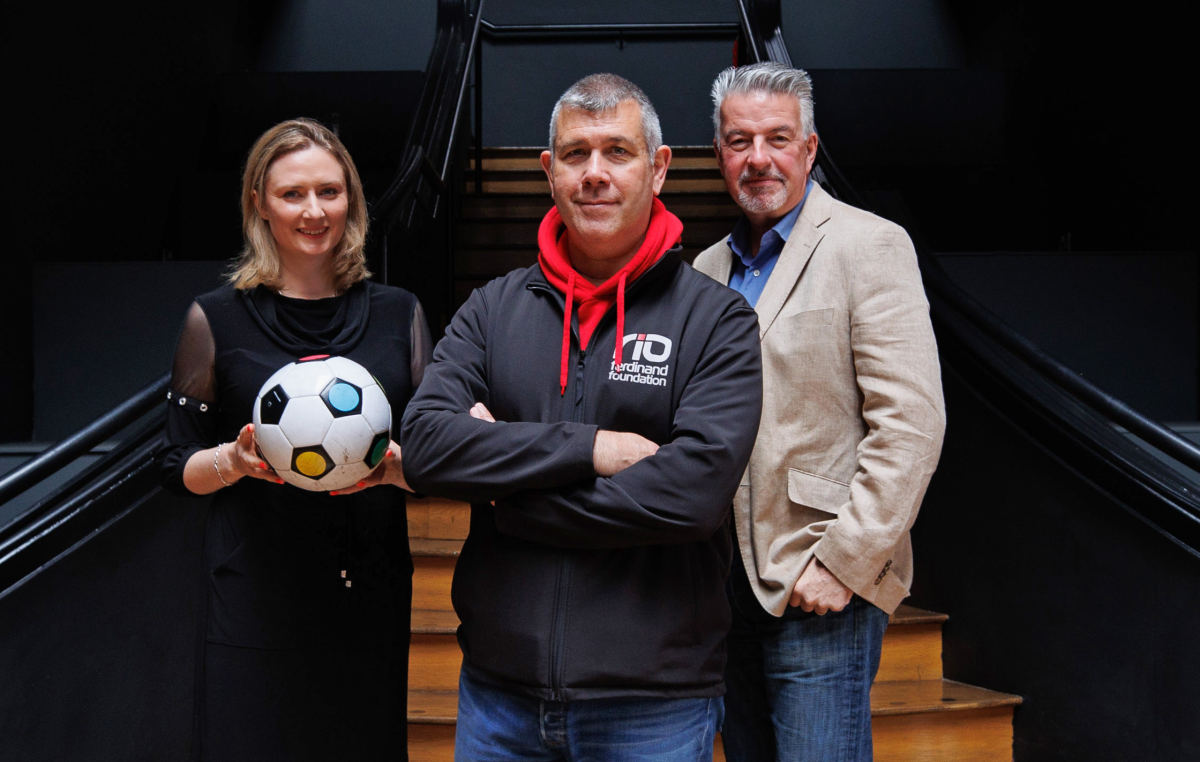 Clubforce has partnered with the Rio Ferdinand Foundation to drive inclusivity in sports. The Rio Ferdinand Foundation is a youth and community development charity. Clubforce will be teaming up with the charity which works in the heart of the UK's most disadvantaged communities.
Stripe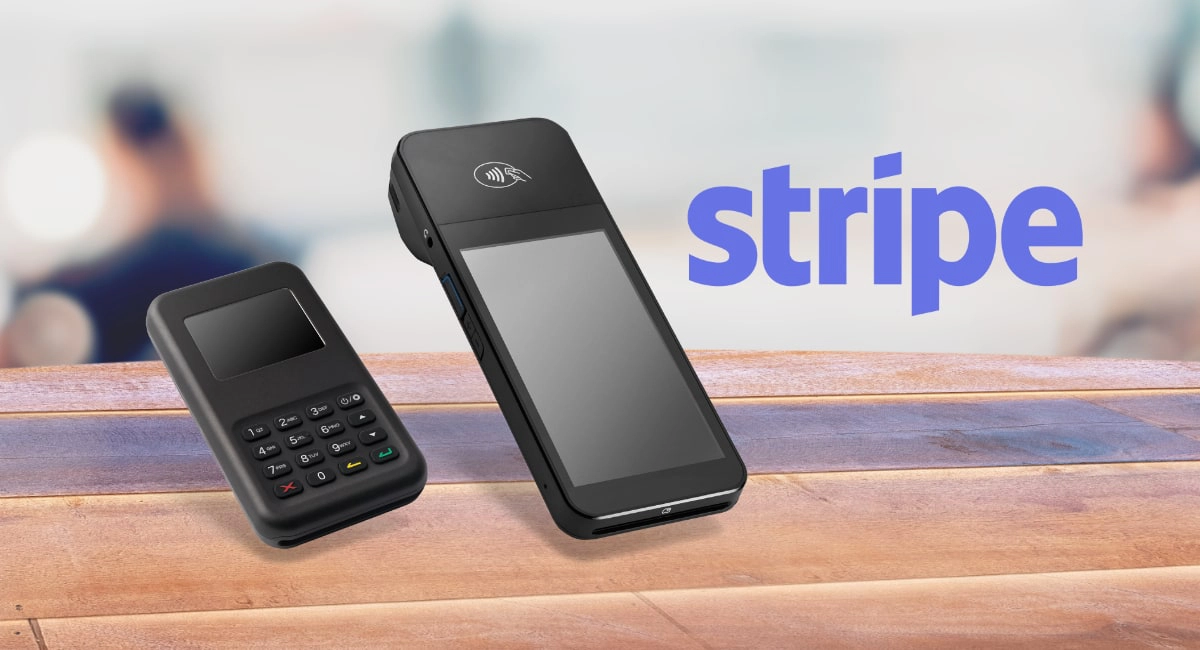 Clubforce has partnered with Stripe for payments providing our customers with seamless transactions. Stripe enables the Clubforce Contactless Terminal, a handheld ticketing solution for Clubs to fundraise in person and online.
Motorsport UK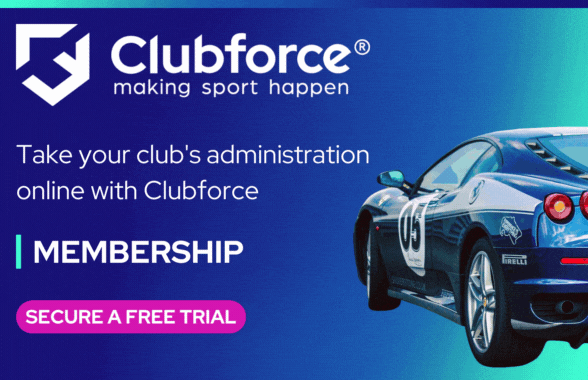 As Clubforce expands in the UK, we've been working with Motorsport UK. Motorsport UK represents 700 affiliated motor clubs, 30,000 competition license holders, and thousands of volunteers across the country. We were delighted to host a webinar with Motorsport UK to set out the benefits of moving your club online.
Coverage
This year, Clubforce had the privilege to sponsor two incredible organizations that shine a light and advocate for sports inclusivity, equality, health, and well-being.
Her Sports Awards
Clubforce sponsored the Hall of Fame Award at the Her Sport Awards and were joined as sponsors by a strong roster of international Irish businesses.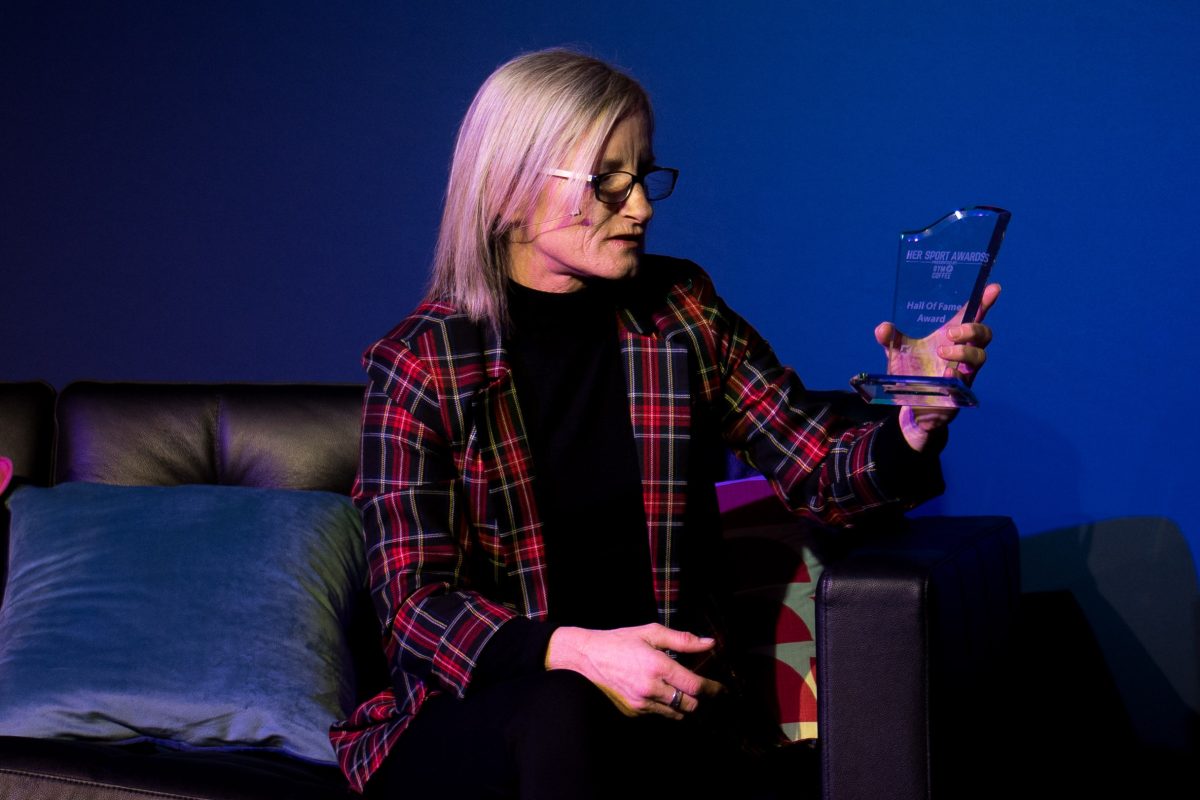 The Federation of Irish Sport awards
Clubforce was the title sponsor for the return of the Irish Sport Industry Awards hosted by The Federation of Irish Sport. The awards celebrate and reward excellence in the business of sport, highlighting the contribution of sport to the economy of Ireland.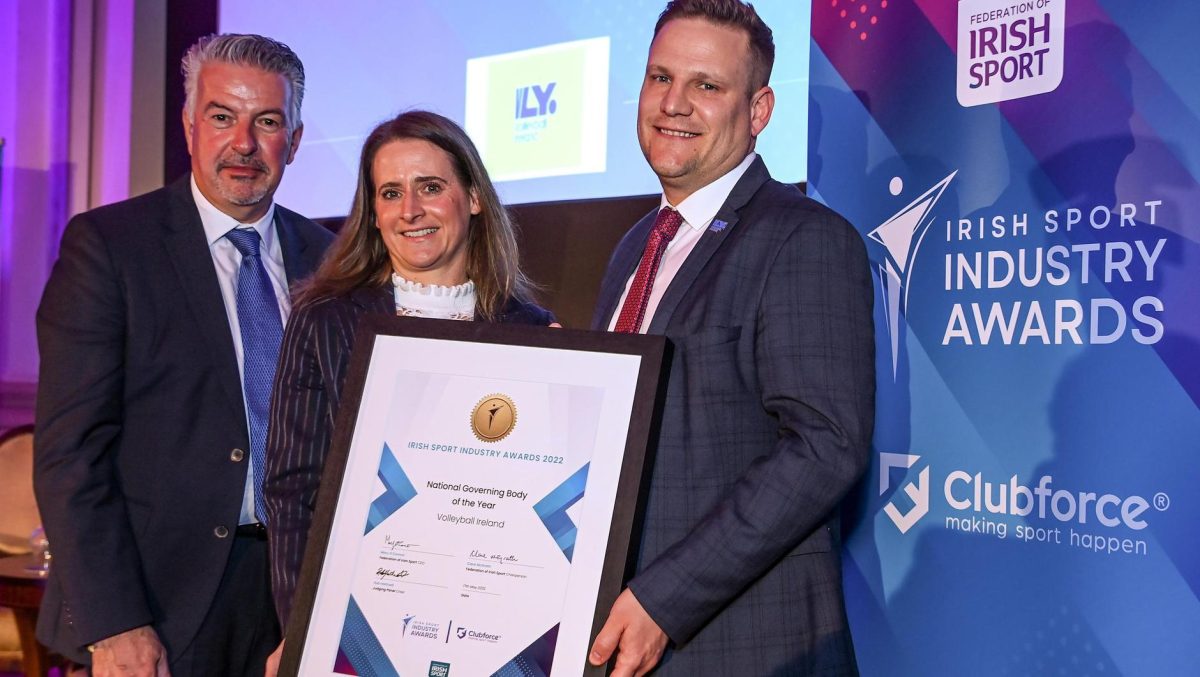 In The News
With everything happening at Clubforce, it's no surprise that we've been in the news. Here are some of our favourite highlights.
Clubforce appoints Murray as new CEO – RTÉ – Jan 2022
Clubforce acquires Comórtais – Business Post – April 2022
Historic Moment As DDSL Clubforce Cup Welcomes Schoolgirls – Dublin People – May 2022
Clubforce signs deal with Rio Ferdinand Foundation as it plans UK push – THE IRISH TIMES – Aug 2022
We can all relate that it's been a tough few years for clubs and to see sport bounce back in 2022 has been fantastic. We'd like to say a big thank you and well done to all our clubs and, in particular, the volunteers. Clubforce is a platform built for volunteers, by volunteers, so we know just how hard you work: planning training sessions, organising events, fundraising, and handling all the administration to keep your clubs running. We hope that Clubforce has helped make 2022 a bit easier for you.
From all the team at Clubforce, we wish everyone the best for 2023 and keep an eye out for more exciting Clubforce news and announcements in the New Year.