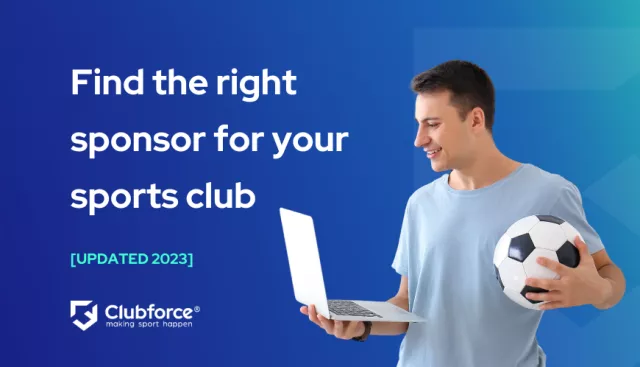 Making the most of your club's profile through sponsorship can significantly improve recurring income and give the club the funds to keep equipment, kit, and facilities up-to-date as well as gain access to the professional services that help a club succeed on the pitch at the adult level. This income can often be taken for granted and not given enough focus, but it is worth examining each year how well your club is progressing in terms of sponsorship income. Finding the right sponsorship for sports clubs can seem like a challenge, so we've compiled our top tips to make the process easier!
This article includes:
What's in it for the sponsor?
The key to a successful sponsorship agreement is to understand that when a business enters into an agreement, they are committing a chunk of their marketing budget to your club and they are expecting their business to benefit directly from the relationship. If there is no material benefit for the business then it is essentially just a donation, which is a much different proposition, especially for small local businesses you may be targeting.
If your adult teams are performing well and likely to compete in or win regional/national competitions, there is an increased likelihood of exposure on national print media and possibly even on television but for the vast majority of clubs, this probably won't apply. So instead, the opportunity lies in maximising the available resources at the club to benefit sponsors and generate a steady income for the club.
Types of Sponsorship Opportunities
Depending on your club, the typical sponsorship opportunities may differ but here are some of the most commonly used:
Scoreboard sponsorship
Pitchside sponsorship
Jersey sponsorship
Adult teams
Underage teams
School camp title sponsors
Matchday ticket sponsors
Lottery ticket sponsors
Online sponsors
Logo and link on club website
Brand displayed on social media accounts
Logo on payment receipts, lottery payslips and tickets (easily configured through Clubforce)
Tailoring sponsorship packages to suit your club
The list above demonstrates how many ways a club can help a local business increase awareness of their brand. Depending on your club's location and the number of different competing clubs and sports (e.g. GAA, football, rugby, hockey, basketball etc.), the best sponsorship targets may have already spent their sponsorship budget with a different club.
Think also about the work involved in getting a sponsorship off the ground – printing sponsor logos on club kit, organising signs to be printed, adding logos to printed materials etc. all takes time and the club will need to assign this responsibility to someone (usually a volunteer) and ensure that it gets done with minimum disruption for the sponsor. It's also worth thinking about partnering with local printers as Print Sponsors – they may be able to offer a discounted rate on print materials in exchange for recognition as a sponsor.
If you look at your sponsorship arrangement as a commercial partnership, there may be other ways of realising benefits (for club and sponsor) beyond a lump sum payment. For example, a local hotel or leisure centre might offer a special discount to members of a local football or rugby club as part of a sponsorship. Consider all avenues and weigh up the benefits to the club before making any commitment.
Free Advertising – an offer too good to refuse!
What sponsor or local business is likely to turn down the prospect of free advertising? Whether it's an existing, long-term sponsor or a new business looking to get value for money from their marketing spend, every club on the Clubforce platform has the ability to offer free advertising space to their sponsors on your club website.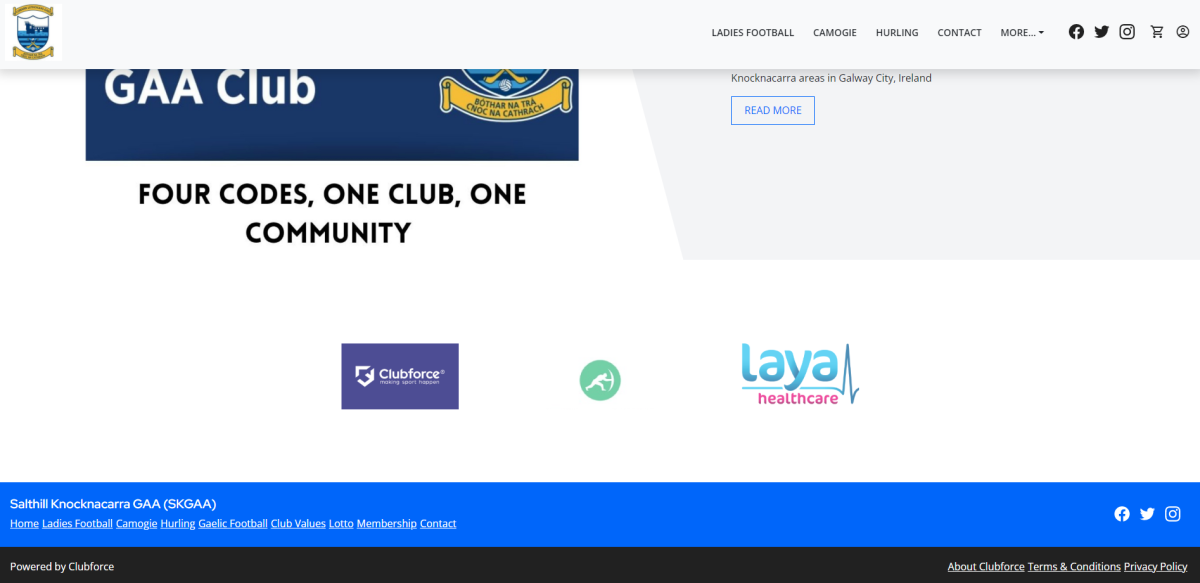 All club web pages on the Clubforce system and all emails including membership receipts, lottery draw payslips and tickets have dedicated space waiting to be filled by sponsors. Think about the value-add this represents to your sponsors – the ability to land their logo into every email inbox in the community for no extra cost.
Reporting on club sponsorship revenue
If your club sponsorship is paid ad hoc in lump sum cheques, this will usually be reported by the club treasurer at the AGM. However, if your club takes sponsorship income in smaller amounts, from different sources, it's important to have the tools to measure this effectively.
How your club invoices for sponsorship becomes important as you scale up your sponsorship revenue streams. If you are fortunate enough to have multiple sponsors, who may pay monthly/quarterly, it's important to ensure that you can issue invoices and track payment seamlessly. With the Clubforce invoicing feature, issuing invoices is simple and the club can send them directly to the nominated sponsor and issue reminders as required.
With Clubforce, you can also report on income from different sources and do a quick multi-year comparison to see if your sponsorship revenue is trending upwards or not. Otherwise, it's up to the treasurer to collate revenue streams and do multi-year comparisons on spreadsheets which can be time-consuming.
Demonstrate value to your club sponsor
Here are a few ideas to consider when reporting on the return on investment for sports club sponsors:
Let them know when your club (and the sponsor's logo) appears in local media or national media if your club is successful enough.
Hyperlink their logo and name on your club website and add a tracking code to the URL (or ask your webmaster to do it) and this will show up in their own website analytics any time someone clicks a link or advertisement from your web page.
Send the sponsor an annual summary (with photos) of their sponsorship package and the value your club delivered. It's a good idea to do this exercise around AGM time (or whenever the sponsorship arrangement is due for renewal).
Highlight your club's sponsors in your AGM agenda so that club members are fully aware of the role the sponsors play in making your club successful.
There are many more common ways of fundraising for sports clubs but without a good club sponsor as a base, these fundraising ideas will take a long time to generate a reliable annual income.
If you would like to offer advertising space to your local sponsors, talk to your Clubforce account manager today or request a demo of our website to see how you can display your sponsorships online.