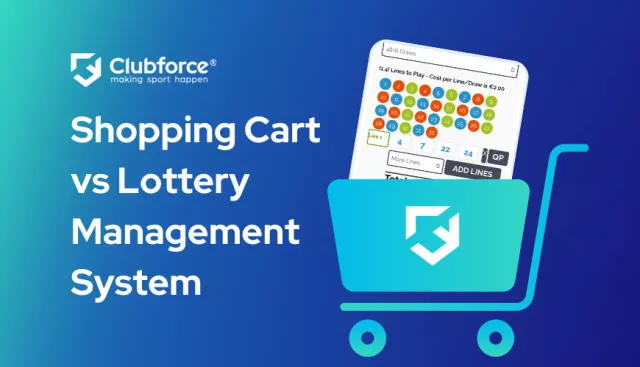 If your club is considering taking club fundraising online and wants to try out lottery fundraising, make sure you know the difference between the two types of systems that are available out there. You have two options when it comes to moving your lottery fundraising online – (i) just sell tickets online or (ii) manage the entire process online, which we explain below.
The only real difference between using a shopping cart for your club lotto is that you don't have to handle cash or paper tickets, there are no other advantages. A full fundraising lottery management system offers so much more functionality – in fact, the average estimate is that it saves fundraising volunteers 12 hours per week, whereas a shopping cart can only save 2-3 hours at most and that time is often lost elsewhere in the process. 
Shopping carts as a lotto system can create significant problems for the club (e.g. where tickets are overlooked for a draw by human error) and places unreasonable responsibility on a volunteer's shoulders.
Here are 10 key questions to consider before you use a shopping cart for your club lottery instead of an online lottery management system.
1. How do I tell the difference between a shopping cart and a lottery management system?
A shopping cart will usually be labelled "Shop" on the club website and will probably include "Product" in the web address. There are many good websites offering shopping cart functionality but beware of overpaying – Clubforce provides shopping cart and ticketing functionality for 3.9% per transaction but we don't use it for lotto, because it's not a lotto system. [check with sam]
This is essentially using an online shop to sell the tickets but there is no consideration for how the club runs the lotto draw, checks tickets, informs participants of results, ticket renewals or how to re-engage players who have stopped playing.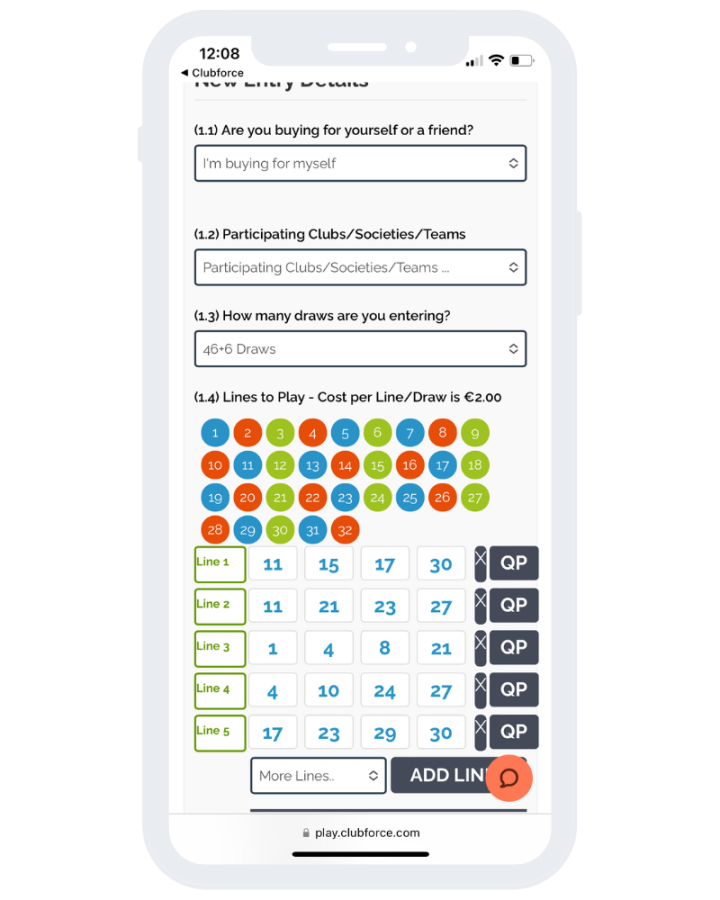 2. Do club members buy more than one line at a time?
The vast majority of online lottery players choose to play more than one line – with the Clubforce system, supporters can add lines on the fly by clicking the "Add Lines" button. With a shopping cart, lottery players are limited to buying a static product which might be 1 line or 2 lines but they cannot decide to add more lines as they play without going back and selecting a different static product.
3. Are tickets automatically entered into sequential draws?
Many members and supporters buy in advance – 10, 20 or even 52 weeks at a time – and expect to have their numbers entered into every draw in sequence. This happens automatically on Clubforce but with a shopping cart, all of the manual effort and cross-checking of tickets associated with running the lotto via cash and paper are still there.

This is very time-consuming for the volunteer and can cause problems e.g. if a player buys 10 tickets, are they automatically entered into the next 10 sequential draws; who monitors how many draws they have left; who prompts them when their ticket is due to expire; does the member have to remember when their ticket expires and come back and repeat their purchase without a reminder? Lots of unanswered questions if you are using a shopping cart instead of a lottery management system.
4. How does the member know how many draws they have left on their multi-draw purchase?
With Clubforce, they sign into their member account where all of their club-related information is held – here they can see the status of their ticket. With a shopping cart, you just have to hope that they wrote it down somewhere or put a reminder on their phone. Not ideal if your club is trying to build a lottery system as a revenue stream but probably fine if you just want a trickle of income.
5. What happens when the player's ticket expires?
On Clubforce 63% of users choose to auto-renew their ticket, so they play continuously without having to come back and buy again or without needing a prompt. With a shopping cart, you will have to contact them continuously to repeat their purchase – which negates the time saving of moving online. For players that don't renew, they are stored in a special list on Clubforce called "Expired Players" and can be prompted to play again in a couple of minutes effort.
6. Who checks the tickets for winners?
The Clubforce system automatically checks tickets for winners of jackpot and secondary prizes. Shopping carts can't do this – the effort of checking the tickets is all manual. If you're only selling a handful of tickets each week, a shopping cart is probably fine – but if you're selling hundreds of tickets like clubs using Clubforce, then you don't want a manual effort.
7. How do players get lotto results?
With a shopping cart, there is no result publishing – because the shopping carts don't have any interaction with the draw. The player might find the results on the club website or Facebook page but they have to go looking for them. With Clubforce, they get an email with the results, straight to their inbox – and if they have the Clubforce app, they can also receive an app notification. The results can also be published directly to Facebook and Twitter from the Clubforce admin panel.
8. How does the club check the status of a player's multi-draw ticket?
"How many draws have I left on my ticket?" a player might ask each week (or dozens of players might ask). If the club is selling tickets through a shopping cart, they will have to have a separate system (spreadsheet or paper) to keep a record of how many draws they have used and how many are left. Multiple systems mean more likelihood of error or loss of data. With Clubforce, you simply log in to the administration panel, search their name and the system will tell you how many draws they have left. Couldn't be more simple!
9. How does the club report on lotto progress?
With a shopping cart, this is going to be difficult – you have to pull information from the shopping cart (if reports are even available) and reconcile it with offline lotto records. With Clubforce, there are several defaults and custom reports that make reporting on lotto weekly, monthly, yearly, and multi-yearly a simple task.
10. What happens when players forget to purchase?
With shopping cart functionality, if you collect their email and mobile number you can create a list and start contacting them – that will take time. With Clubforce, you send them a quick reminder via email or SMS and on average 30% will re-activate when prompted.
Clubforce are invested in your success
We work with your club to help grow your lottery over the long term. There's much more to it than selling tickets on a shopping cart – the management and growth of the club lottery take time and effort and with the right systems in place, the lottery can become a significant and reliable income for your club.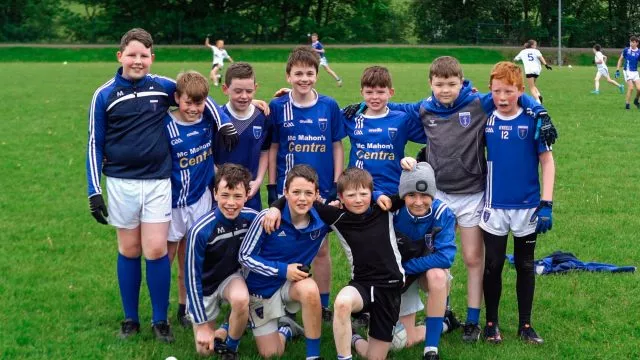 85%
Scotstown exponentially grew their revenue with Clubforce
With Clubforce lotto management, there is more – the random number generator can pick your winning numbers, you can issue SMS messages (extra cost), and use the mobile lotto app to sell electronic tickets for cash (which automatically reconcile with the core lotto system) and you can bulk import offline tickets into the system. This is all backed up by round-the-clock support and freely available system training for new volunteers that join the club.
Want to try out Clubforce lottery management system? Fill out the form below and one of our team members will reach out to you.