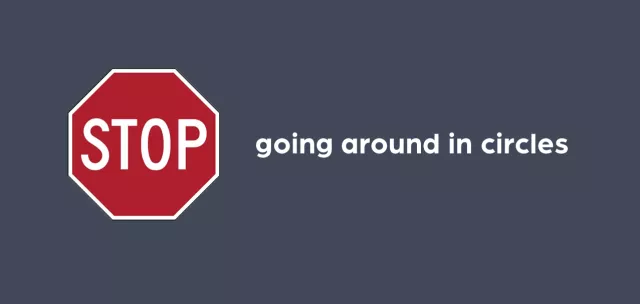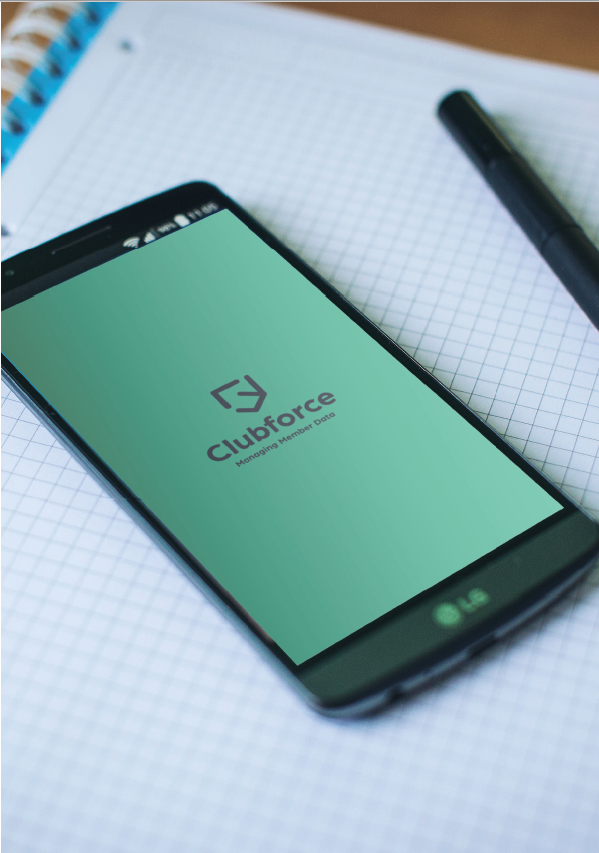 Stop going around in circles trying to get membership paid and keep coaches up-to-date! Remove a major headache for the annual club membership renewal next January and save countless hours hassling members and coaches. Chasing payment and chasing coaches to remind members to pay their annual subscription should be a thing of the past if you are a club volunteer!
The Clubforce app is simple for parents, coaches and club officers and takes removes a huge administrative headache for club volunteers who are responsible for processing membership payments. And members can relax too, knowing their fees are paid and they are insured to participate in training and games.
Collecting money
One way or another, fees must be collected for a club to thrive. But the workload needn't be so daunting!
The old way: Some clubs still rely on hosting a registration evening at the clubhouse, with members filling in paper forms and collecting cash/cheque to complete their registration.
The problem with this is people are busy and expect to be able to register online at their own convenience. Also, relying on transcribing sheets of paper (which can even get lost), spreadsheets (can't be shared easily) and handling cash/cheques and visiting the bank is all time that hard-pressed volunteers don't have to spare.
The Clubforce solution: Open member registrations online and notify members via email, app notification, SMS, Facebook or other social media channel and let members register on the couch at home, in the office (or standing in the driving, cold January rain at training if they wish). The membership information is captured quickly online and is then readily shared with relevant coaches and synced to the National Governing Body system in minutes – further reducing the workload.
Visibility of payment status
Who has and hasn't paid is the subject of many a conversation between club officers and coaches.
The old way: Anyone who has tried to track payment status and handle cash knows how stressful this can be. Reconciling cash and cheque payments in a spreadsheet (or offline journal) is time-consuming – and there's always a risk that a file gets lost.
The Clubforce solution: Clubforce provides complete visibility on who has or has not paid – this is available to club officers through the Clubforce desktop application back-end and to coaches through the front-end of the site as seen below. Members who have paid are highlighted in green, those who have not show up in red.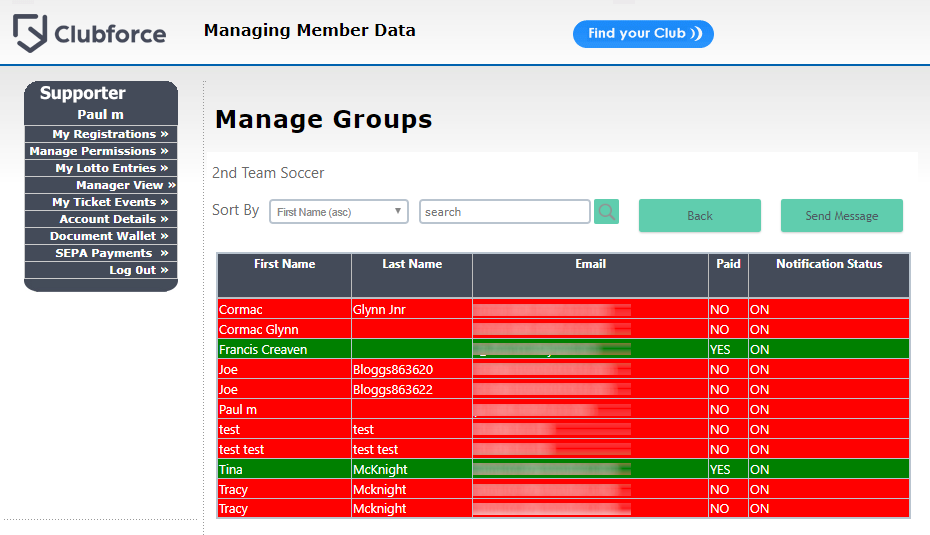 No spreadsheets. No printing. Instant visibility for anyone at the club who needs it.
Notifying coaches each week before training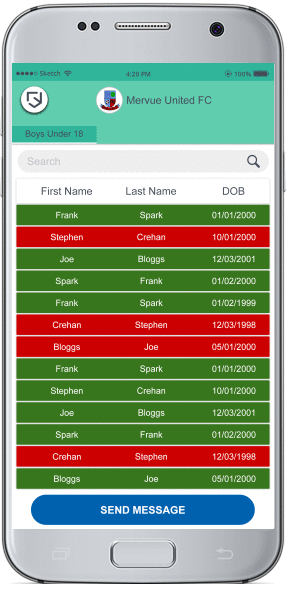 Club officers need to update coaches on who has or has not paid. For many sports, this affects their eligibility to play and even train! It can take several weeks of chasing and can become a chaotic and confusing process.
The old way: Some clubs work off spreadsheets and send these via email to relevant coaches each week. Other clubs do this via Google Docs and share the online spreadsheet with relevant coaches.
The biggest problem with this is, not everyone pays in the first week, so the work repeats for the administrator and coach every week until everyone has paid. This is a hugely time-consuming and repetitive task for the club registrar and the coach who really just wants to focus on training the team.
The Clubforce solution: Coaches are assigned a team in Manager's View in the Clubforce app. From here, the team coach can see exactly who has or has not paid in real-time and can send notifications to members who have not paid. This way, the club officers don't have to hound the coaches to chase members to pay and members don't miss important messages about paying their subscriptions.
If you would like to learn more about how Manager's View works, watch this short video:
To learn more about how Clubforce can help your club, fill in the form below to arrange a free demo for your club!