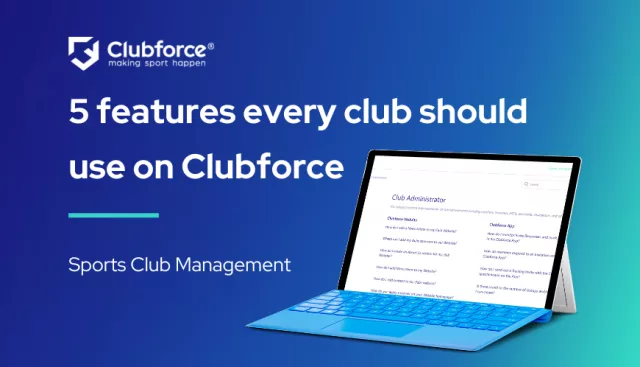 Clubforce is designed to simplify the role of volunteers at sports clubs by reducing the high workload around administration and giving back your hours after work. Over 2000 clubs have registered on the Clubforce platform and use it to manage their membership data, communicate with members and raise funds for their club. Each club is unique in how they use the platform; not all are aware of its full potential and the maximum return it can give your volunteers!
Check out some of the admin panel features you might not be using (but really should!)
1. Helpdesk and Training Videos
There is a large index of helpful training content on the Clubforce Helpdesk and in your Clubforce admin panel. The best part is they're organised by different club admin roles, so you can quickly find what you're looking for! Simply, look out for the "2-Minute Page Demo" symbol on individual admin panel pages to watch a short video about how to use that specific Clubforce function.
If you're stuck and need some help, we're always happy to assist. To access the helpdesk you can use the chat function at the bottom right-hand corner of any web page on the Clubforce website and the admin panel
– or alternatively, visit help.clubforce.com and type in your question.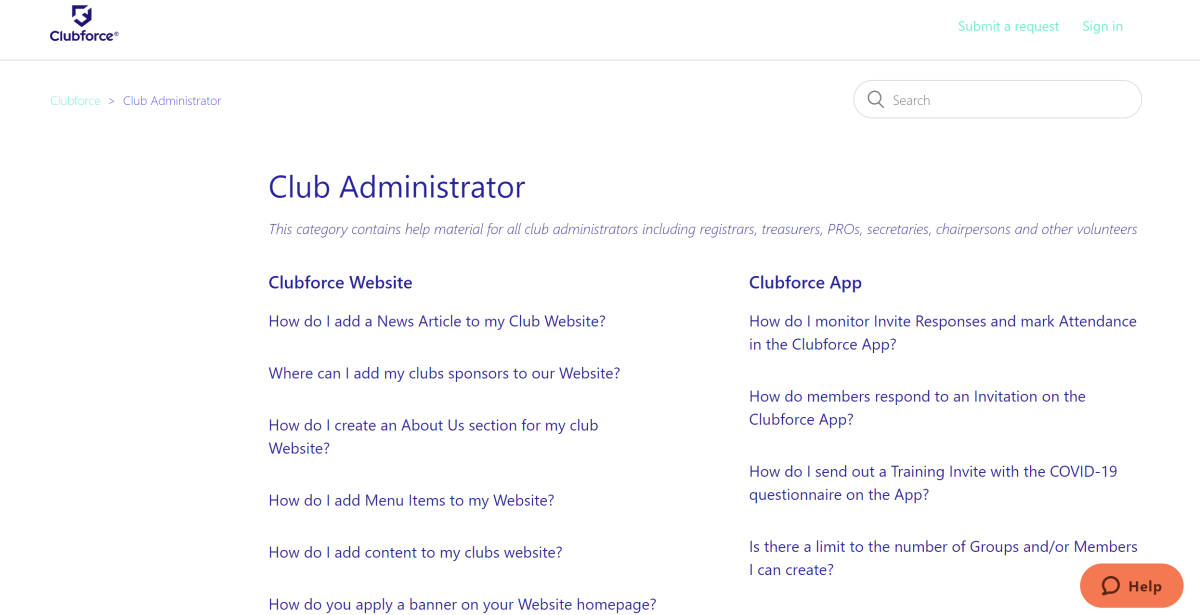 The helpdesk contains over 100 help articles and instructional videos answering the most common questions for club administrators and members using the Clubforce system.
To access the complete collection of training videos sign in to the Clubforce admin panel, go to Noticeboard on the left-hand menu, and choose Training Videos from the sub-menu. Here you will find close to 30 training videos covering all of the most commonly used features on Clubforce.
These videos range from 1 to 4 minutes in length and give you specific instructions on how to use the Clubforce system.
2. Document Wallet
Club members can upload other important documents such as qualifications for various coaching courses, child welfare training, First Aid courses etc. Important documentation can be uploaded with additional functionality to set reminders for club officers and coaches when their vetting forms or certifications are set to expire.
Permission to view this information can also be restricted by the club e.g. only the Secretary and/or Child Protection Officer can see DBS certifications or police vetting forms.
The Single Member View feature on Clubforce gives you a complete overview of any member registered in your club. Members have the ability to upload documents through their Clubforce Member Account and club officers and then review these in their document wallet.
In Single Member View, you can also see associated memberships (e.g. children, spouse etc.), view a full history of payments and memberships paid, view communication preferences of the member and see an archive of any documents uploaded by that member.
It's also simple to get a full overview of all members who have uploaded documents and see the expiry dates for those documents in a handy table which can be exported to Excel if needed. This is particularly useful as documentation and governance become more prevalent in amateur sports clubs.
3. Barcode Scanning on Tickets
Did you know you can sell tickets online via Clubforce? Clubs use this functionality for a wide variety of social events, matches, summer camps and fundraisers including underage discos, concerts and regular club events like the annual awards night or Christmas party.
Tickets can easily be purchased by club members (and non-members) on Clubforce and sent to the user via email or the Clubforce mobile app. They then use this barcoded ticket to gain access to your event either by printing off the ticket or using the ticket on their mobile phone to enter.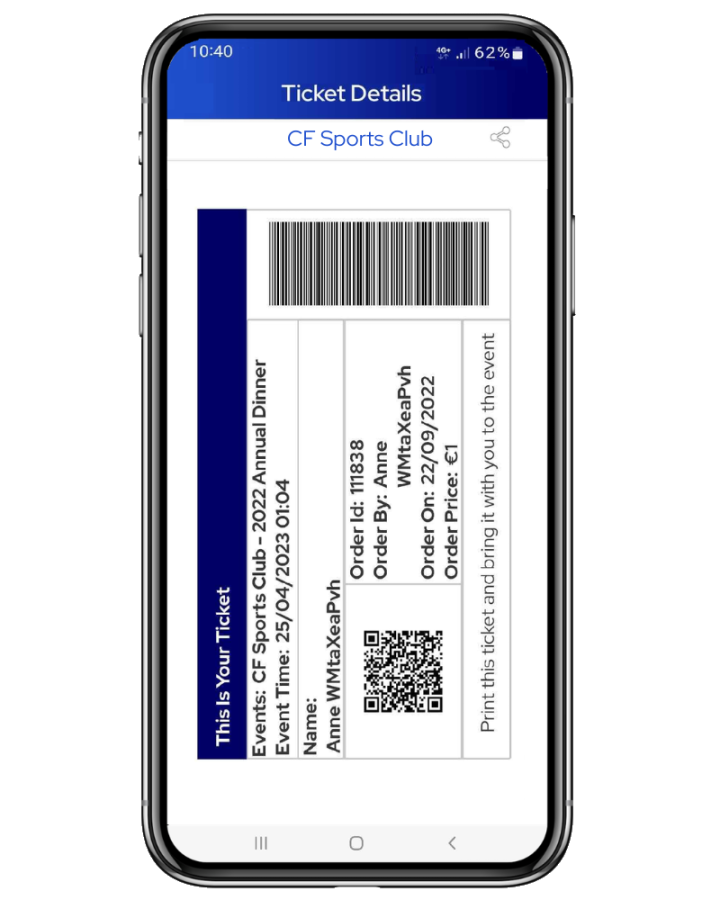 One of the benefits of barcoded tickets for the club is that attendance at events can be verified – e.g. verifying that a child attended a summer camp giving peace of mind to parents and club volunteers.
Selling tickets on Clubforce also means no more printing tickets and distributing them in-person to shops and businesses and returning to collect funds and unsold tickets. This reduces the dependency on volunteers being available to sell tickets, allows people to buy tickets securely online in their own time, reduces the risks associated with handling cash and eliminates the need for the club to purchase books of tickets.
4. Retention Report
Clubforce has several useful reports for club officers to see how the club is performing in terms of membership growth and revenue generation. One of the most insightful reports from this perspective is the Retention Report:
Is your club's membership growing or shrinking? The Retention Report lets you see in detail whether previous members are registered for the current year. The Retention Report can be filtered by age group, registration type (adult/juvenile etc.) and gender with graphs to visualise where membership is growing or dropping off. This enables the club to quickly identify members from previous years who haven't registered – making it easy to follow up with and remind them without sending blanket messages to the whole membership base. If you are responsible for managing membership at your club, you really should be using this report. To get the Retention Report for your club, sign into the admin panel and go to Memberships > Retention Report.
5. Clubforce Club Website
The Clubforce Club Website is a great way to promote your club. It's very easy to set up and customise it to your club's personality with no technical skills needed! You can link your memberships, fundraising, news, galleries and social media on your club website so that any supporters or interested future members can easily find everything they need about your club.
The best way to maximise your club website is to also use it as a central management tool for your club's activities. Integrate your clubface member data, fundraising system and even your competitions fixtures and results to centrally manage all your administrative activities.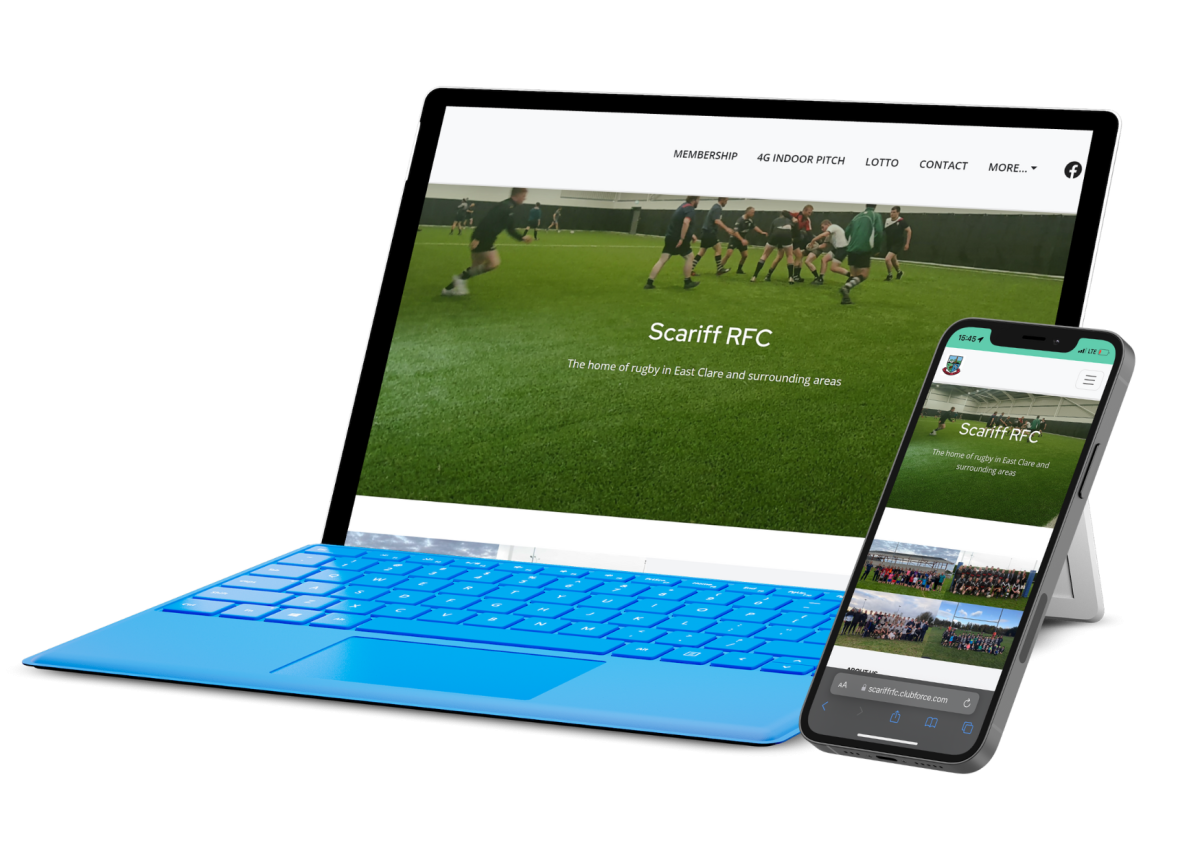 To start creating groups in Clubforce, sign in to the admin panel and visit Communications > Groups to get started.
Didn't know these features existed? Find out more about how your club can be putting Clubforce to better use!