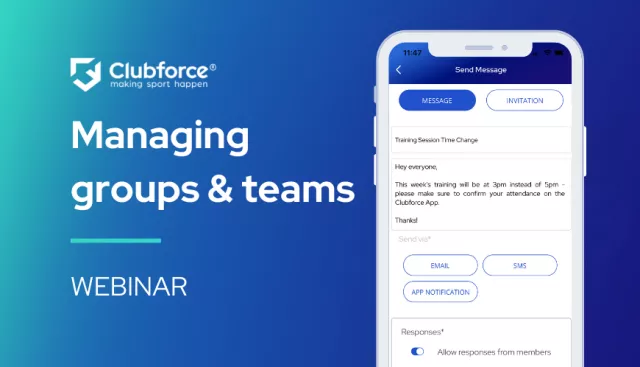 Training cancelled? Venue changes? Have an event on? Let players know using the Clubforce mobile app. Quickly notify club members and volunteers by sending out a custom automatic reminder to your entire group and teams.
Groups can be created for different teams, coaching groups, volunteer groups etc and no contact numbers are visible, ensuring the club's communications are GDPR compliant.
The club coach can see who has responded and can also check in real-time who has paid their membership fees. So, no more chasing payment or worrying if a player is insured! The club maintains complete control over who runs and participates in groups.
Clubforce removes the need for coaches to constantly chase members at registration times and lets you communicate securely with players (or parents) on training schedules and other updates via the mobile app. This ensures that coaches can focus on doing what they do best- coaching players!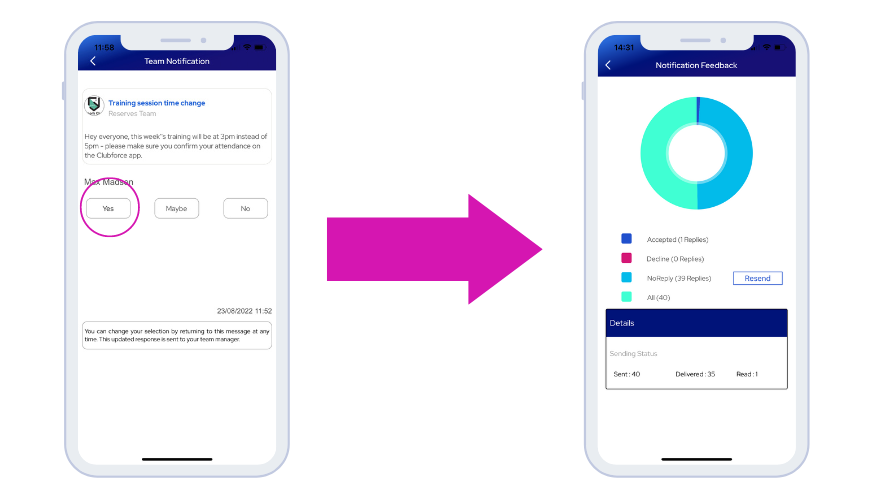 With the Clubforce App, coaches are assigned a dedicated group for their team allowing them to send notifications to members and get a graphical summary of who has responded – ideal for changes to training schedules and match day arrangements. No need to scroll through a continuous feed of responses to see who will or won't attend a training session.
The app also allows coaches to see in real-time who has paid their membership fees – and are therefore insured to play – and the coach can also send reminders to those who haven't paid via email, SMS or app notification. Once payment is made, the app updates in real-time to reflect the changes.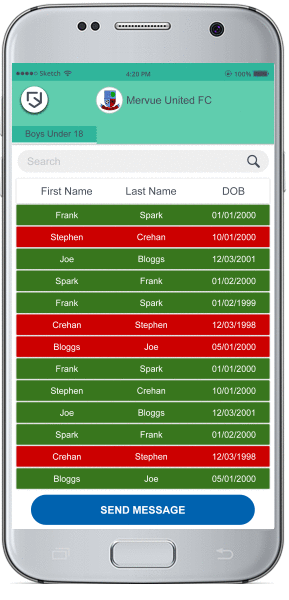 The communications module of the Clubforce mobile app also provides added security for juveniles – giving coaches, club officers, players and parents greater peace of mind. We have developed a group communications tool that uses partial anonymity to protect the contact information of club members – no phone numbers are shared.
At the end of each sports season, the club removes admin access for existing coaches (or where a coach leaves the club) and reassigns group admin rights ahead of the new season the following year.
These are just some of the features of the latest version of the app, designed to help club volunteers get the most from their role at the club. To see more about this feature and how it works visit Managers View
Managing Groups and Teams Webinar
To find out more about Managing Groups & Teams on Clubforce tune into our recorded webinar here!
Watch Now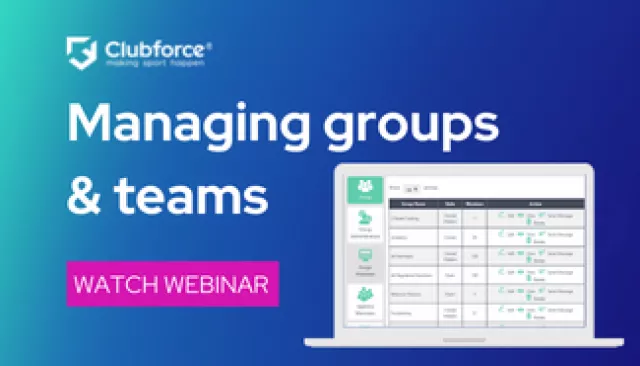 For more information on how Clubforce can help your club, call us today on +353-91+506048 or fill in the form below and one of our team will be in touch.